Giancarlo Perlas
August 2, 2014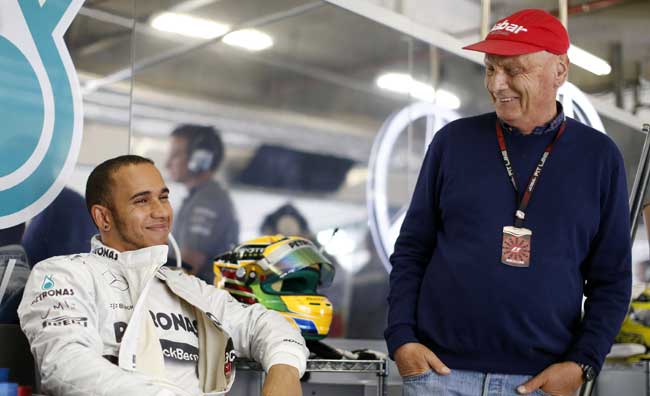 Niki Lauda is known to say what is on his mind, and he is not someone who lightly tolerates nonsense. Recently, he slammed Dr. Helmut Marko, the motorsport advisor of Red Bull for instigating speculations that Sebastian Vettel is being courted by Mercedes AMG Petronas to jump ship in 2016.
It should be recalled that the Red Bull advisor revealed in an interview with Sport Bild last month that Mercedes and McLaren have been proposing for Vettel to move to their respective teams. He noted the two even presented Vettel outrageously high offers.
"All the speculation of bull*** Marko is absolute rubbish," said the non-executive director of Mercedes during an interview. He also confirmed that they are already in touch with Lewis Hamilton to renew his contract. That's short of saying that as long as Hamilton is on the team, they do not need someone else right now.
We have pointed out in our earlier report as well that despite several minor issues between Hamilton and Nico Rosberg, the two have been showing a great chemistry on track. That's the reason why Mercedes is on top of its game right now. So, there is no need for a third wheel that might complicate things within the foreseeable future.
Christian Horner, the team principal of Red Bull implied too that the possibilities of Vettel going to another team is away from the picture as of the moment. He stated that the reigning Formula One World Champion is very committed to the team. The principal of Red Bull added their top driver is enjoying so much success with the team right now, and is enjoying a mutual support from his team.