Giancarlo Perlas
August 23, 2014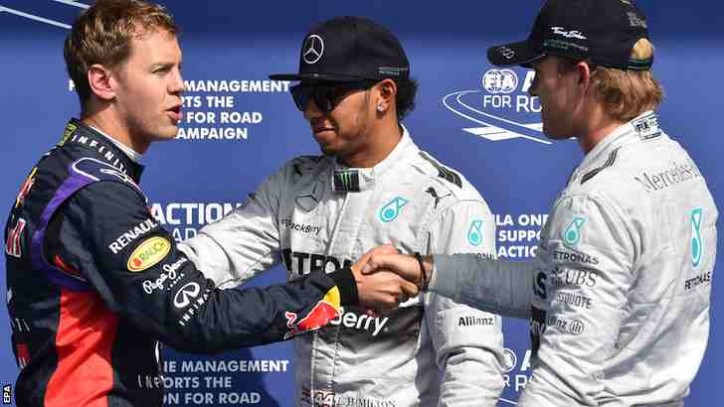 The exciting on-track rivalry of Nico Rosberg and Lewis Hamilton continues as Formula One resumes and takes its next race to Belgium. In the latest qualifying run for the Belgian Grand Prix, the German again emerged on top to secure the pole position for the car. His Briton teammate trailed behind on the second position giving Mercedes AMG Petronas an early advantage in the upcoming F1 event.
It should be noted that Hamilton was complaining of cold brakes during the qualifying, which served as his handicap in his effort to outperform Rosberg. Despite that, he still finished a split-second behind his Mercedes partner. The official time of Rosberg was 2 minutes and 5.591 seconds while Hamilton hit the finish at the 2-minute and 5.819-second mark
The weather served as a factor that led to Hamilton's issues as light rain poured along the circuit. On the other side, Rosberg was quick to capitalize on the situation. He used the mistake of his teammate to his advantage in order to finish 0.2 seconds earlier.
The latest pole position of Keke's son was his seventh in the season. Then, it was his fourth in a row.
Going to the rivals of Mercedes, the reigning World Champion Sebastian Vettel of Red Bull got the third position with a time of 2 minutes and 7.717 seconds. He was nearly two seconds behind Hamilton.
Next was Ferrari's Fernando Alonso, who only fell 0.069 second from Vettel. The fifth and sixth position went to Daniel Ricciardo of Red Bull with a time of 2:07.911 and Valtteri Bottas of Williams with 2:08.049 on the clock.
Here is the complete result of the Belgian GP Qualifying: