Peter Parcon
August 21, 2014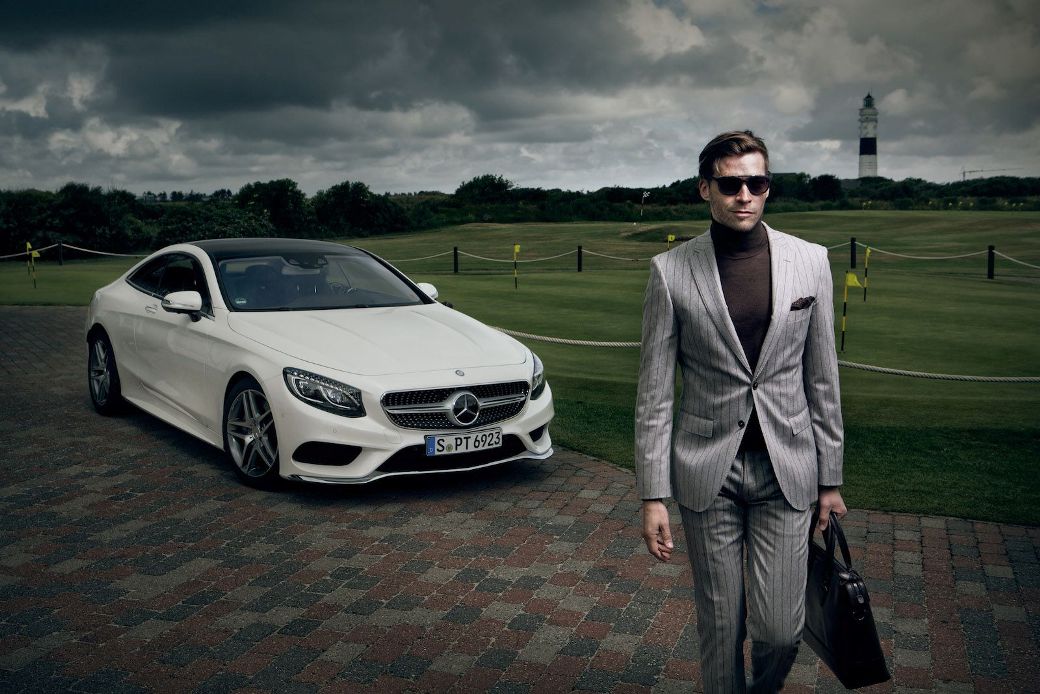 Words may not be enough to describe the new Mercedes-Benz S500 Coupe since it evokes an image of a work of art that the luxury manufacturer cannot explain. However, it appears portraying the new S-Class Coupe in pictures may give enthusiasts a better idea of what the new luxury vehicle is all about. This is particularly true with pictures taken by Easton Chang, as indicated on an autoevolution.com report.
The famed style and fashion house, Hugo Boss, collaborated with the renowned photographer for a photo shoot with the new S500 Coupe being shown off on the island of Sylt, which is located along the North Sea. The images stir up the emotion of anyone looking at the luxury vehicle through the lens of Easton Chang. It shows the unique and inimitable beauty of the new Mercedes-Benz S500 Coupe.
The photo shoot was described by Mercedes-Benz as a day with cloudy skies and rough beauty. It extended from the waterfront into the villages, from Sansibar all the way to the Golf Club Sylt.
Sylt is a renowned beach island resort in Germany, which was also the location of a recent event that highlighted the beauty of the Volkswagen Beetle Dune Concept. However, the two German brands are miles apart in terms of performance and beauty with Mercedes-Benz holding the edge over its rival.
The new S-Class Coupe comes with a number of features complementing its unique beauty. Among its standard features include the Active Parking Assist with reversing mirror, 12.3-inch TFT screen display, panoramic roof, Command Online, and Magic Vision Control system, among others. It is also available in a range of metallic paint options.
The S500 4Matic Coupe features a 4.7-liter bi-turbo V8 engine offering 455 PS. The Mercedes-Benz S500 Coupe also has the capability of acceleration from 0 up to 100 km/h within 4.6 seconds and a top speed reaching 250 km/h.