Giancarlo Perlas
August 19, 2014
The first half of 2014 marked the entry of a lot of new variants for the different classes of Mercedes-Benz vehicles. A special mention goes to the launching of the S-Class coupe, which has garnered high reviews from enthusiasts and critics. This September and October, more vehicles will be added to the legendary three-pointed star marque.
Coming This September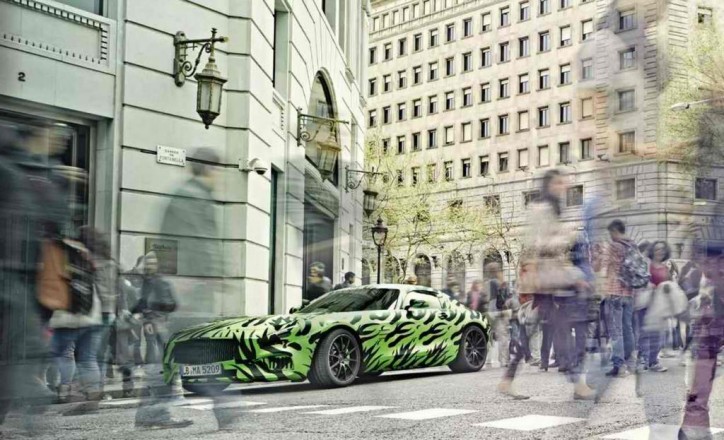 Nearing its launch is the much-anticipated Mercedes AMG GT. At the start of 2014, spy photos of the new sports car have been leaked to the Internet, and a lot of images and videos of it have followed, including the official ones released by the Mercedes-AMG performance division.
The pure sports car of AMG will be officially unveiled online on September 9. The car will be available in two variants. First is the entry-level model, which will be carrying a 4.0-liter V8 engine with 455 hp and 650 Nm of torque. The second is the AMG GT-S, which has an amplified output of 503 hp.
Coming in October
Three models coming from the different ranges of Mercedes-Benz will be making their world premiere in early October at the Mondial de l'Automobile in Paris. Following the online release of the AMG GT, it will be physically released during this month.
Along with the replacement of the SLS AMG GT comes the C63 AMG in its sedan and station wagon models. It will also be joined by the facelifted B-Class.
The new Mercedes C63 AMG will be powered by a twin-turbo 4.0-liter V8 engine with an output of 450 hp. Its power in the rear wheels is distributed by a seven-speed Speedshift automatic gearbox .
On the other hand, the refreshed B-Class will retain its engine specs. No major changes will be introduced in its body too. However, it will be equipped with a couple of technological upgrades, including a new cleaning system and dual-xenon headlamps.