Giancarlo Perlas
August 23, 2014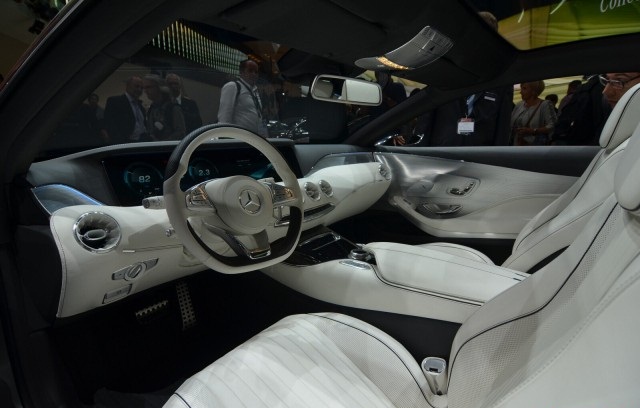 In every generation of the Mercedes-Benz S-Class, it has defined itself as a trend-setter. Each car under the S-Class range is packed with top-of-the-line style for its exterior, astounding engine performance, excellent comfort features in its cabin, high-end technology, and reliable safety features.
These factors make the S-Class worthy of being identified as the flagship car of the three-pointed star brand. Furthermore, these elements are the reasons why it has garnered high reviews from customers, and numerous awards from various organizations.
The current-generation of the Mercedes-Benz S-Class was introduced last year. It surely never failed to impress people when it came out because of its amazing features. The next line of the S-Class is scheduled five years after its debut, and it was revealed that the German marque would take things to another level again.
Auto Express recently interviewed Jan Kaul, the chief interior designer of Mercedes. The expert automotive interior designer hinted that his company is planning to adopt the "wow factor" found in the cabin of Audi. He added they would be taking some cues from Tesla too.
The statements of Kaul just show how much he respects and admires the ingenuity of his company's major competitors, particularly Audi. Nevertheless, despite the Mercedes guy's admission of taking some of the ideas of their rivals, he said he believes Mercedes can do it better.
Kaul noted as well that they are not just putting new technology in their cars just because their rivals do it. Instead, he clarified they are doing it simply because it is right for them.
However, the Mercedes chief interior designer explained they might omit some features available in the new technology of their competitors for practicality's sake. For instance, while he admitted they are presently reviewing the new virtual instrument of the Audi TT, it is unlikely that they will adopt it.
In addition, he stated they might forego Audi's new tech, which allows its screen to slide into the dashboard when the car is turned off. He pointed out that it is a very expensive and complicated way of doing something unnecessary. A detachable unit is out of the plan also because of the risks it might pose when it goes adrift during a crash.
Moreover, Kaul revealed they are not looking for a bigger display like one found in the Tesla Model S dashboard. He said it might prove to be a distraction because some of its functions are too low.
Lastly, the designer of the German automaker hinted they are currently studying the possible integration of the combination of gesture and voice controls, plus 3D printing functions in the future S-Class.