Peter Parcon
August 30, 2014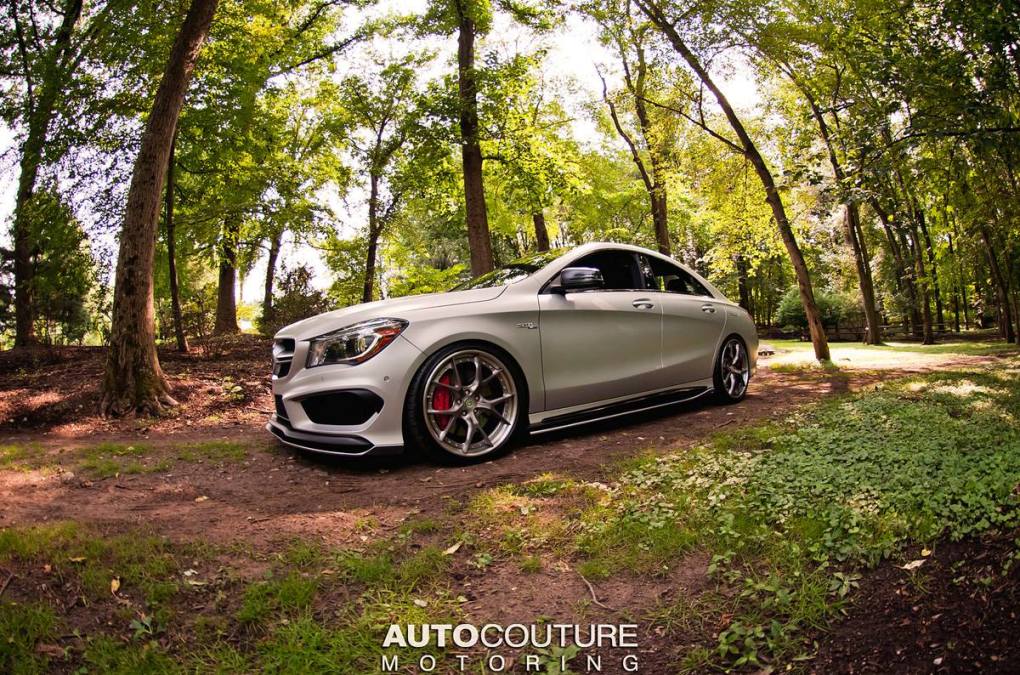 Mercedes-Benz tries to ensure that all the features are incorporated into their luxury vehicles, including the Mercedes-Benz CLA 45 AMG, to meet all the needs and tastes of its owners. However, it appears that even with everything offered by the CLA 45 AMG, some owners still want more from their luxury vehicles. These types of owners are the typical customers of the aftermarket industry.
The CLA 45 AMG is considered an impressive vehicle the moment it comes out of the assembly line. But, a recent report from carscoops.com showed images of a CLA 45 AMG tuned by AutoCouture Motoring.
The New Jersey-based Euro-tuning specialist put together an enhanced version of the CLA A45 AMG. The tuning specialist provided the luxury vehicle with aero parts from RevoZport of Hong Kong. Among the components incorporated into the German sports sedan were a front lip spoiler, rear diffuser and side skirts.
The Mercedes-Benz CLA 45 AMG was also given a wing and trunk lid spoiler. The Euro-tuning specialist also gave the luxury vehicle large-size alloy wheels from HRE Performance, which completed its overall look.
These enhancements may have been required by the owner of this notable luxury sedan, who may not have been satisfied with the stock model of the vehicle. The owner may have wanted to add his or her personality into the luxury vehicle, and AutoCouture Motoring came to the rescue.
The US Catalogue of RevoZport showed that the price of the basic carbon kit for the tuned CLA 45 AMG is at $1,999 while the complete aero kit price ranges from $2,300 to $5,900, depending on the features included in the kit. The prices of the individual aero kit components range from $500 to $1,390. In addition, the price range for the performance components for the CLA 45 AMG is between $390 and $1,200.
However, it should be taken into consideration that these prices of the components of the enhancements for the Mercedes-Benz CLA 45 AMG does not include taxes, shipping and other fees.