Peter Parcon
August 18, 2014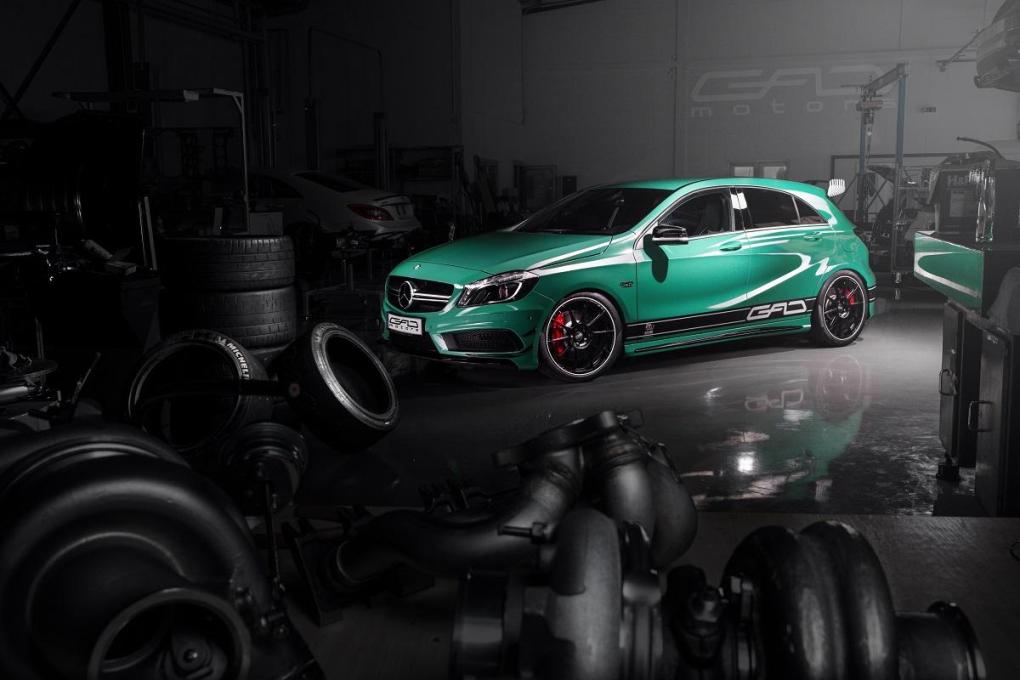 Although the power output of the 2.0-liter engine of the Mercedes-Benz A45 AMG is limited to 360 HP, it has impressed a number of industry watchers. In fact, some have indicated that it can sound like a four-liter engine when it is revved up to glide across the road.
Despite this, tuning companies are still eager to enhance power output of the luxury vehicle through software updates. GAD Motors is one of these tuning specialists that increased the power produced by this notable hatchback from the German luxury vehicle manufacturer, as indicated on a report from autoevolution.com.
The aftermarket developer from Germany remapped the ECU of the M133 four cylinder 2.0-liter engine of the A45 AMG. The stock model of the luxury hatchback offers a power output of 360 HP along with a torque of 332 lb-ft. The software update enhanced this by increasing its power output to 430HP together with a torque of 406 lb-ft.
The stock model of the luxury hatchback AMG is capable of accelerating from 0 to 100 km/h within 4.6 seconds. However, the software update enhanced the acceleration of the luxury vehicle to 4.1 seconds. The ECU remap also shortened the 0 to 200 km/h acceleration of the Mercedes-Benz A45 AMG to 14.3 seconds or a three-second improvement from the performance of the stock model.
GAD Motors did not settle on improving the performance of the luxury vehicle as it also provided the hot hatch with a set of 19-inch Superforgiata alloy wheels from OZ Racing clad in Pirelli tires. The luxury vehicle was also given a lime green wrap completing the entire package.
Despite the notable increase in the power output and torque of the luxury vehicle, GAD Motors indicated the enhancement on the A45 AMG is the first stage of its upgrade program. The aftermarket tuning specialist revealed that there is still some room for improvement in the enhancing the Mercedes-Benz A45 AMG, which is music to the ears of luxury vehicle enthusiasts.