Giancarlo Perlas
August 14, 2014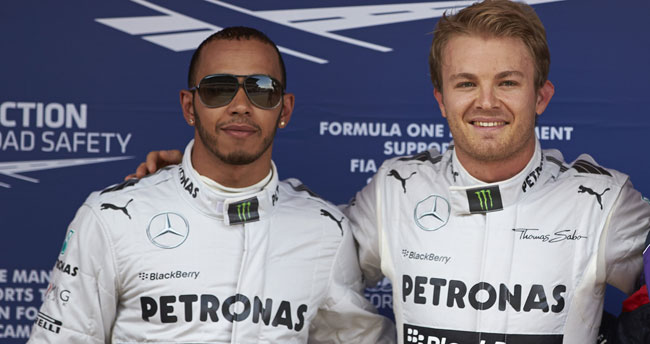 Paddy Lowe, the technical chief at Mercedes AMG Petronas, stated that fans should not underestimate Lewis Hamilton and Nico Rosberg because of the superiority shown by their cars this Formula One season. He said the lack of mistakes made by Hamilton and Rosberg got them to where they are now in both the drivers and teams standings.
Lowe mentioned that the nine wins, including six one-two victories and 10 out 11 pole qualifications achieved by his drivers, are not only indications of their superb W05's, but they also reflect the skills of the team's drivers.
The Mercedes technical chief recalled that Hamilton and Rosberg displayed a very low error rate since the start of the 2014 season. Accidents, tire problems, traffic issues, or other incidents involving stewards have been minimal, he pointed out. Overall, the two have done fantastically well this year, Lowe remarked.
Lowe went on to emphasize that getting one-two victories every weekend does not only require good cars, but it comes only when mistakes are not made.
The former McLaren technical director, definitely has a good point in his recent interview. In a race, the car should be as good as its driver to maximize its success rate. A car with a driver who is not determined or who is lacking the proper skills will not be able to maximize the advantages presented by the vehicle.
On the other hand, you can have a multi-time world champion at the steering wheel, but if the vehicle is unreliable, the same driver would not be able to get very far. Just look at Sebastian Vettel at present. There is no doubt that he is an excellent driver. However, the engine and reliability issues encountered by his RB10 is about to crush his aspirations for a fifth world title this season.