Ryan Joseph Ramos
August 26, 2014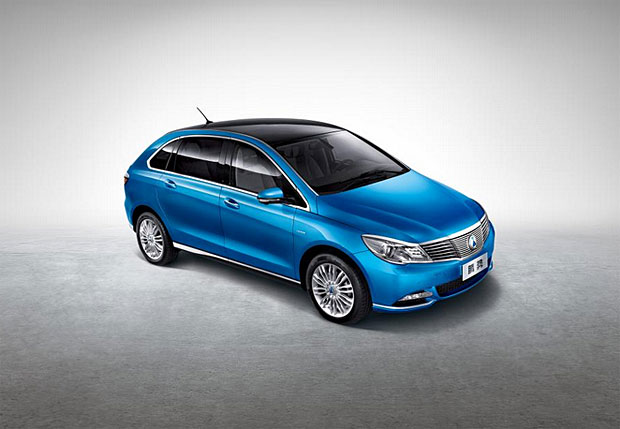 It's been a few months since Daimler held the world premiere of its Denza electric vehicle, the highly anticipated product of its joint venture with Chinese company BYD. With the vehicle expected to go on sale next month, Daimler's China executive has reaffirmed the great expectations heaped upon this collaboration, going so far as to say that it is "the best Chinese electric vehicle."
In an interview with the Wall Street Journal, Daimler AG board member responsible for Greater China, Hubertus Troska, reiterated that the company has high hopes for the Denza EV. Daimler is banking on the quality and marketability of this new car to spark EV sales further, and with higher volume of sales, improvement in charging infrastructure will also be ushered in.
It also helps that the Denza EV will be backed by a government subsidy, taking the vehicle's price from an MSRP of RMB369,000 (around $60,000) down to a starting price of RMB255,000 (in Beijing) after the incentives are applied.
The quality of electric vehicles has been improving in general as time passes, and with that comes heightened interest from prospective buyers. That is especially critical in China, the world's largest automotive market and one that is increasingly conscious of the carbon footprint caused by its great demand for cars.
China is looking to get 500,000 new-energy vehicles on its roads by 2015, a combined figure that counts passenger vehicles as well as buses and trucks. At the moment, the standing figure is at about 70,000.
EV sales in China grew from 7,322 in the first half of 2013 to 16,483 during the same span this year, based on figures provided by Automotive Foresight. That's more than double, but is still a long way from approximating the total number of passenger vehicles sold in the country.
BYD Daimler New Technology, the joint venture established in 2010, represents a 50:50 research and development technology joint venture between the two companies, combining key attributes such as Daimler's safety tech expertise and the topnotch battery know-how of BYD.