Giancarlo Perlas
August 19, 2014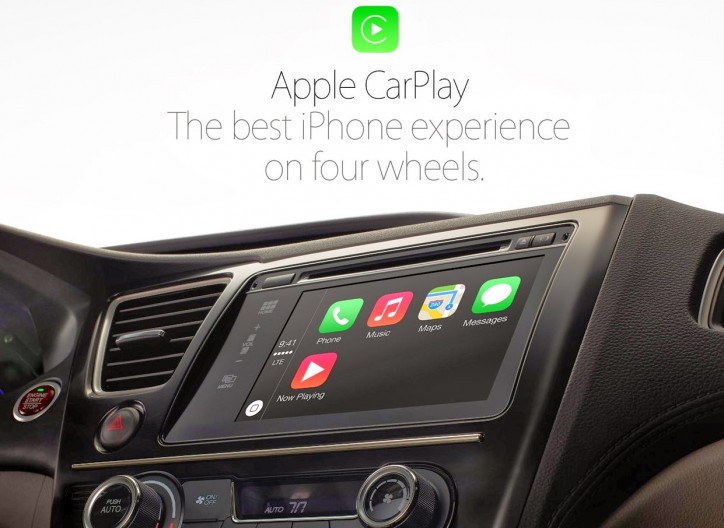 The CarPlay, previously dubbed as iOS in car, continues to be a "work in progress". The integration of the new technology upgrade to cars was put off until next year.
According to Ubergizmo, car companies that have announced before their commitment to Apple's CarPlay have pushed back the scheduled integration of the new system to their cars. Among them is Mercedes-Benz.
In the statement of Mercedes-Benz, it confirmed it will not adopt the new system for now. The expected integration of the technology will have to wait until 2015, a company spokesperson revealed.
The German automaker explained it is currently developing a "highly-sophisticated head-unit based solution". The product would help run CarPlay and other systems.
Volvo, which earlier announced its plan to get the system to its cars, said that will offer a preparation for the new tech in its XC90. However, the Swedish car company said the vehicle will not reflect the full-functionality of the CarPlay yet. The company cleared out its full-functionality would not be experienced until next year at the very least.
Hyundai notably committed to introduce the CarPlay by the end of the year, but it can be noticed that its 2015 Sonata models which are shipping now still don't offer support for the iOS product.
Apart from the information posted here, no other details were provided by the car manufacturers in connection to the delay. Apple was tight-lipped about the issue too.
The source speculates the automakers might be waiting for the iOS 8 version of the CarPlay to come out. The new software is expected to be rolled out after the shipping of the new generation of iPhones in September.