Giancarlo Perlas
August 29, 2014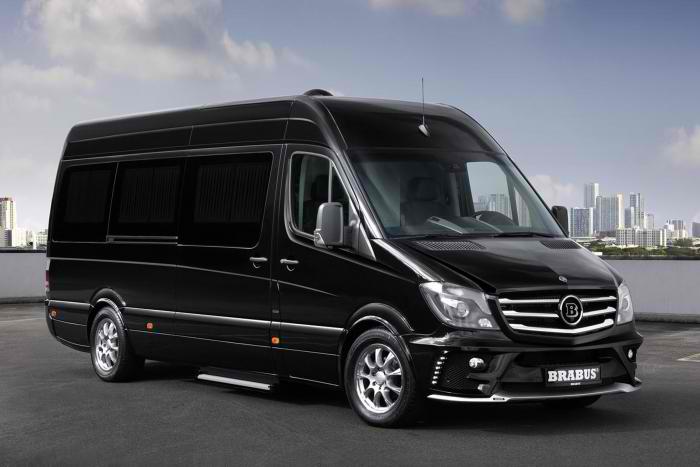 The Mercedes S 65 AMG Coupe and S 600 Guard certainly stole the show at the 2014 Moscow International Auto Salon. In addition to the two, there's one more vehicle that is worth noting, the Brabus Business Lounge.
The vehicle is based on the platform of the Mercedes-Benz Sprinter van. For the untrained eye, its body would be easily mistaken as the standard Mercedes Sprinter van. However, some giveaways which would reveal that it has been tuned are its 18-inch Monoblock weels, LED daytime running lights, twin-exhaust systems, and face-lifted front bumper.
Inside the Brabus-tuned Mercedes Sprinter van is the fun really starts. The tuning firm has added four leather-trimmed executive seats in its cabin. The seats were arranged in a face-to-face arrangement. Two more detachable seats can be fitted into its luggage bay in case extra passengers are boarding the mobile Business Lounge.
The face-to-face seats can be inclined in case its occupants need to catch a little shut-eye during a long trip. Then, each seat offers a massage function, lumber support, and its own heating system.
Three retractable tables were also fitted in the cabin of the van. Moreover, it offers a climate control system, fridge, coffee maker, reading lights, plus LED displays in the ceiling with customizable animations that would imitate a night sky, fireworks display and other outside scenarios.
Other technologies present are the on-board media system, 42-inc full HD LCD screen, Dolby surround sound system, Blu-ray player, PS4 game console, high-speed Internet connectivity, hard drive, and on-board media system where a tablet or smartphone can be integrated.
So far, no pricing has been revealed for the Brabus Business Lounge. We were told too that each unit would be made only on-demand.