Peter Parcon
August 27, 2014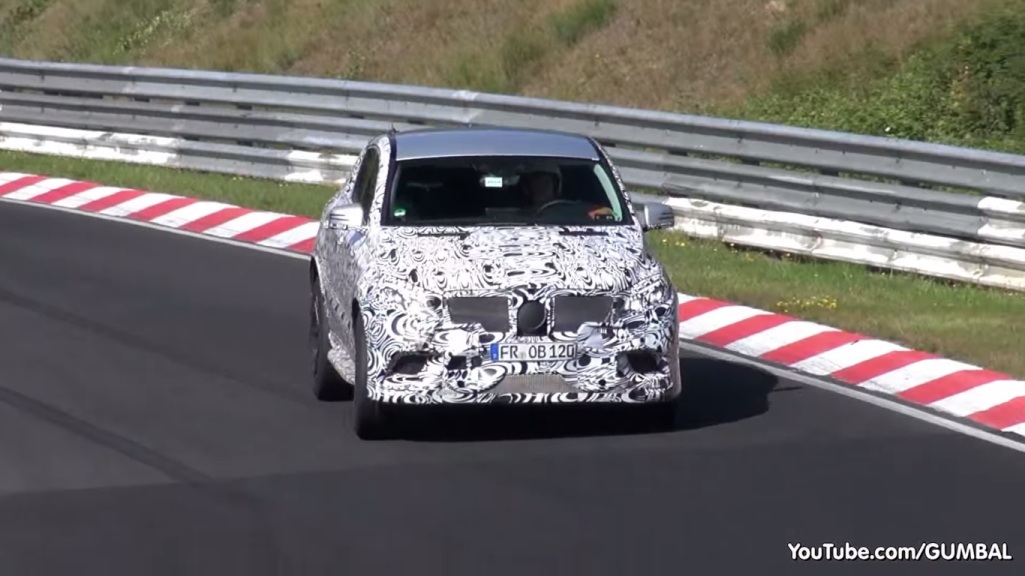 A video was emerged recently showing the 2015 Mercedes-Benz ML 63 AMG Coupe as it was tested at the Nurburgring, as indicated in the report from gtspirit.com. Reports have also indicated that luxury vehicle may also be called the MLC 63 AMG.
The ML 63/MLC 63 is expected to go up against the second-generation BMW X6. The continuing testing of the prototype is reportedly in preparation for its expected release into the market near the end of 2015. Although the vehicle was earlier named the Concept Coupe SUV, it is may use the moniker ML Coupe or MLC Coupe.
The upcoming vehicle is expected to go through a number of significant upgrades, which include a better font fascia compared to the standard model of the ML Coupe. It will also feature front bumpers featuring specially-designed air intake surrounds. The front bumpers found on the upcoming vehicle is a standard feature of AMG models.
Although the 2015 Mercedes-Benz ML 63 AMG Coupe is also expected to feature a hexagonal grille design, it may not be included on the production model of the vehicle. Earlier images released showed a smaller trunk and rear headroom for the vehicle. The small rear headroom is attributed to its sloping roofline, which is similar to the shape of the BMW X6.
The general design of the ML 63 AMG Coupe is expected to be similar to the Concept Coupe SUV of Mercedes-Benz. The luxury SUV is also expected to use the same platform as the standard model of the ML. It will also feature a 5.5-liter turbo-charged V8 engine that is capable of delivering 530HP of power along with a torque of 516 lb-ft.
The ML 63 AMG Coupe will be produced at the Tuscaloosa, Alabama plant of Mercedes-Benz in the United States. Even as the Mercedes-Benz ML 63 AMG Coupe is expected to be released into the market by the third quarter of the coming year, an ML 65 AMG Coupe featuring a V12 engine is also expected to be delivered in dealerships after a couple of months.