Peter Parcon
July 10, 2014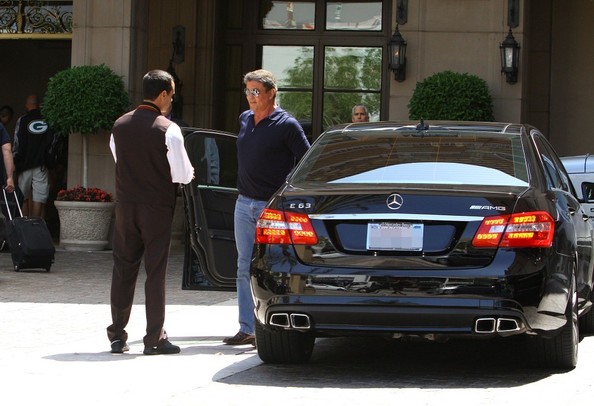 Sylvester Stallone is among the most famous actors in the world. His career has spanned a number of decades and he loves his profession so much that he does not use a stunt double for most of his stunts. He is also among the celebrities who prefer the best cars available in the market and is not contented with the base models of the vehicles. The Expendables actors was spotted recently in Beverly Hills driving a brand-new Mercedes-Benz E63 AMG, according to a report from autoevolution.com
The renowned action star, who rode a tank during the Cannes festival to promote his appearance on the Expendables action series, normally drives the best luxury vehicles in the market. He has a number of Mercedes-Benz cars and among his favorite is a Mercedes-Benz SL65 AMG Black. He has a huge collection of luxury cars that it may take more than one article to talk about all of them.
Aside from his luxury car collection including the Mercedes-Benz E63 AMG, Sylvester Stallone has received numerous nominations and awards in the entertainment industry. He is also a billionaire who started off with a rough childhood. When the actor was nine years old, his parents divorced. He also spent a five years in foster homes before his life had a turnaround after Rocky. The actor revealed that his motivation in the industry was due t his efforts in trying to like the people who attempted to raise him
He is also one of the actors who are willing to perform most of their stunts without using a double. Throughout his acting career, Stallone suffered a number of injuries. These injuries were covered up with numerous tattoos. Since he is still trying to live life to the fullest, it comes natural for the actor to collect luxury vehicles such as the Mercedes-Benz E63 AMG.