Giancarlo Perlas
July 3, 2014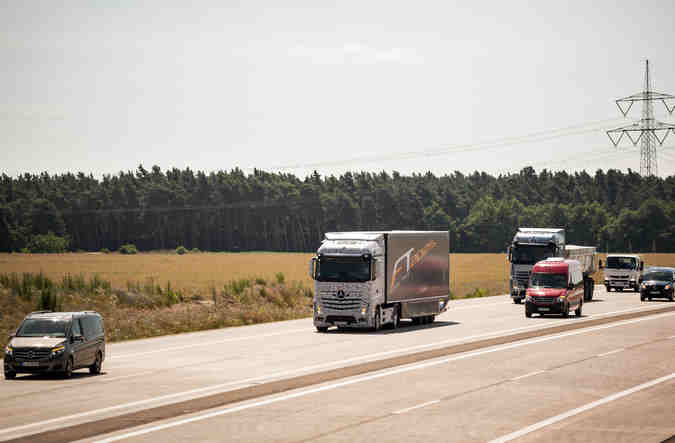 Daimler envisions the future of truck drivers as the time wherein there will be less stress on the road, and a period when they could just relax in the driver's seat as their vehicles safely ferry them to their destination.
Last Thursday, the parent company of Mercedes-Benz demonstrated its self-driving truck along the stretch of the A14 autobahn near Magdeburg in eastern Germany.
The self-driving truck was called the Mercedes-Benz Future Truck 2025. Well, that's a pretty generic name for a truck packing very advanced features. As for the "2025" in the name, the number represents the year that the truck maker plans to introduce the self-driving vehicle.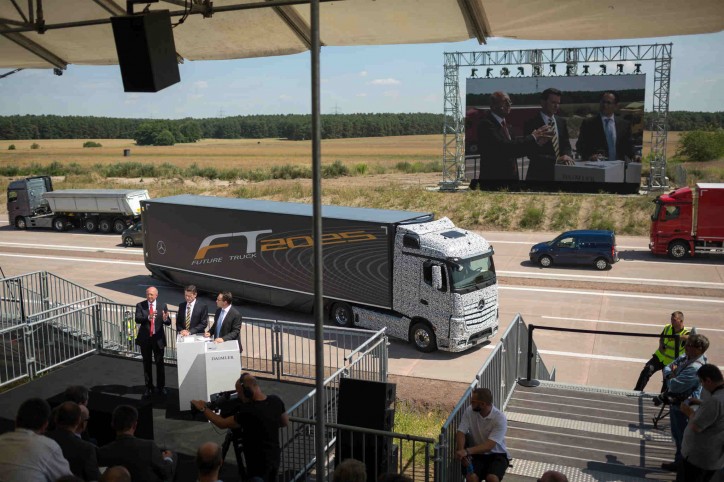 According to The New York Times, the Mercedes-Benz Future Truck 2025 is capable of responding to traffic conditions without human intervention. It can go down a freeway at speeds up to 85 kmph or 52 mph. Daimler said that the futuristic truck is the culmination of the company's years of innovation in the auto industry.
Wolfgang Bernhard, the chief of the Daimler trucks division, stated that the project aims to provide more efficient, better safety and connectivity to drivers.
Currently, only one prototype of the self-driving truck exists. No pricing was revealed by the company as to how much the truck would cost in the market. Also, the company is extensively exploring the possible regulatory and legal challenges that a self-driving truck would face if it is unleashed on the road.
Despite the autodrive feature of the truck, the driver can still intervene in certain situations through the steering wheel of the vehicle. This is similar to how the pilot of an airliner could take the controls of an aircraft during critical situations even while on autopilot.