Peter Parcon
July 24, 2014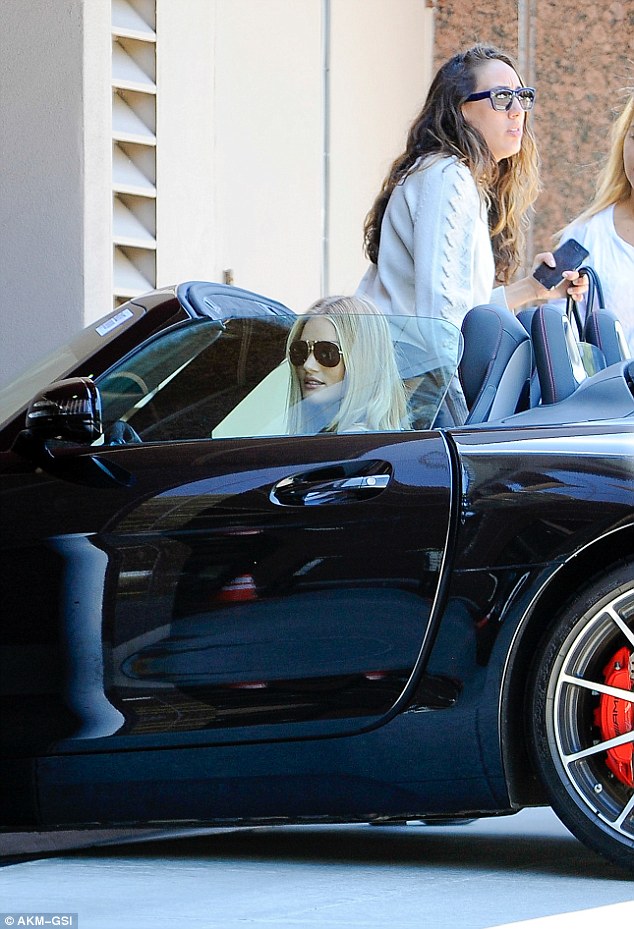 When Rosie Huntington-Whiteley appeared on Transformers: Dark of the Moon, she was running away from giant robots. Her Mercedes-Benz SLS AMG transformed into one of these giant robots, and held her hostage while Sam Witwicky, played by Shai LaBeouf, made sure the Autobots were leaving the Earth.
However, this time around the 27-year-old actress was seen driving around the same series model she used in the 2011 movie, according to a report from autoevolution.com. The two-seater luxury vehicle is a remarkable luxury automobile that complements the beauty of the English actress and model. Whiteley will not worry about her ride transforming into a robot that wants to do her harm.
The Mercedes-Benz SLS Class is the first automobile from the luxury vehicle manufacturer to undergo in-house designing by AMG. Its predecessor, the Mercedes-Benz SLR McLaren was another work of art from the German luxury vehicle manufacturer and was developed together with McLaren Automotive.
The stock model of the Mercedes-Benz SLS AMG features gull-wing doors and was initially launched during the Frankfurt Motor Show in 2009. Whiteley was seen driving around the Roadster model of the luxury vehicle. This particular model is a convertible variant of the SLS AMG Coupe. It features standard doors and a three-layer fabric top that can close within 11 seconds. The fabric top can be operated while the vehicle is moving at a speed of 31 mph. The upper portion of the roof remains exposed when it is retracted, which allows the vehicle to have a luggage capacity of 173 liters.
The SLS AMG Roadster features a 6.2-liter V8 engine offering 563bhp of power and torque of 479 lb-ft. It is capable of accelerating from 0 to 62 mph within 3.8 seconds and has a top speed of 197 mph.
Whiteley got the most number of votes in 2011 in surveys conducted by both FHM and Maxim Magazine. The beauty of Rosie Huntington-Whiteley is definitely complemented by an equally-remarkable vehicle in the Mercedes-Benz SLS AMG Roadster.