Peter Parcon
July 25, 2014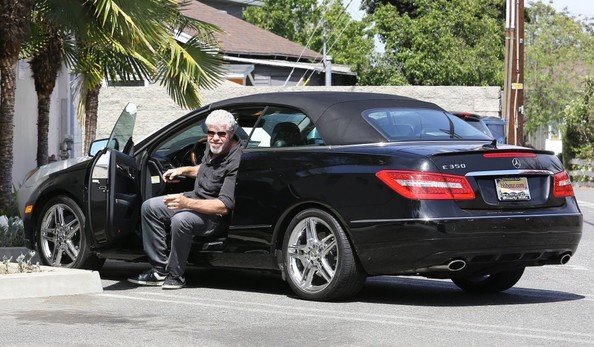 "Sons of Anarchy" star Ron Perlman was spotted recently driving a Mercedes-Benz E350 Cabrio, as reported on autoevolution.com. Perlman, who plays the role of Clarence "Clay" Morrow on the FX television series, is considered a luxury vehicle enthusiast.
He made his mark in show business through "Beauty and the Beast," where he played the role of Vincent, and the two "Hellboy" movies, where he played the role of the comic book character. However, his fans remember him best as the former head of the Sons of Anarchy Motorcycle Club.
The role played by 64-year-old actor on "Sons of Anarchy" is akin to a vigilante who works hard to prevent criminals from entering his town. But, this changes in the fourth season where Clay becomes involved in a club dealing with a drug cartel. He steadily becomes a villain driven by greed in the series. Despite this, he normally uses a Harley Davidson in the series instead of a luxury vehicle.
It should be noted that Perlman is not much of a biker outside of the television series. He is a luxury vehicle enthusiast, taking into consideration that his Mercedes-Benz E350 Cabrio is a mid-size luxury vehicle. It is in the same market as the 5-series of BMW and A6 of Audi.
The E350 is a luxury vehicle that does not provide any concessions. The designers of the luxury vehicle kept in mind fuel efficiency, performance and unique features when it was developed. A number of slight modifications in the style of the convertibles and coupes were made by Mercedes-Benz in 2014. Among the most notable modifications were the LED headlights, new grille and front air intakes. The center console of the vehicles was also modified as the gear selector was repositioned to the steering column from the center console.
The Mercedes-Benz E350 Cabrio has a starting price of around $60,200, which indicates that Ron Perlman is a true luxury vehicle enthusiast.