Giancarlo Perlas
July 4, 2014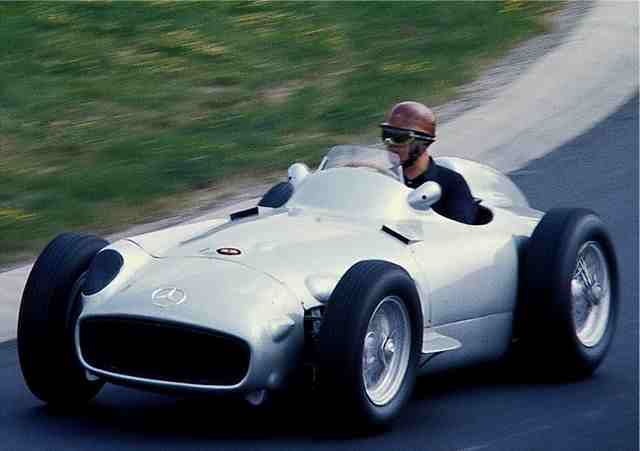 July 4 is the most important landmark in the American history as it is the celebration of its Independence Day. The same date also highlights one of the important milestones in the racing history of Mercedes-Benz.
On the same day, exactly six decades ago, the Argentinian Juan Manuel Fangio made the switch from Maserati to the team owned by Daimler-Benz AG in the 1954 Formula One French Grand Prix. The same date was also the debut of the Mercedes-Benz W196.
The race was a grueling one as only six out of the 22 cars reached the finish line. The rest had technical problems like engine failure, gearbox malfunction and transmission issues.
Notably, Fangio and his teammate Karl Kling dominated the 61-lap race. The Argentinian legend finished first while his German partner trailed behind with only 0.1-second difference. The distance between the two were only half-a-car length.
The closest among their rivals, Robert Manzon of Ferrari, was one lap behind Fangio. This showed that Mercedes is a force to be reckoned with in the coming events. The end of the year saw Fangio win the season's championship in season as well as the following season's world title.
About the Mercedes W196
The race car introduced the aerodynamic aluminum "Type Monza" body. The car carried an eight-cylinder engine capable of producing up to 257 bhp at 8,200 rpm.
The famous Mercedes 300SLR, which was used by Stirling Moss to snatch the victory at the 1955 Mille Miglia race, evolved from the W196.
The W196 was sold by Bonhams in an auction for a record-breaking price of £19.7 million.