Giancarlo Perlas
July 11, 2014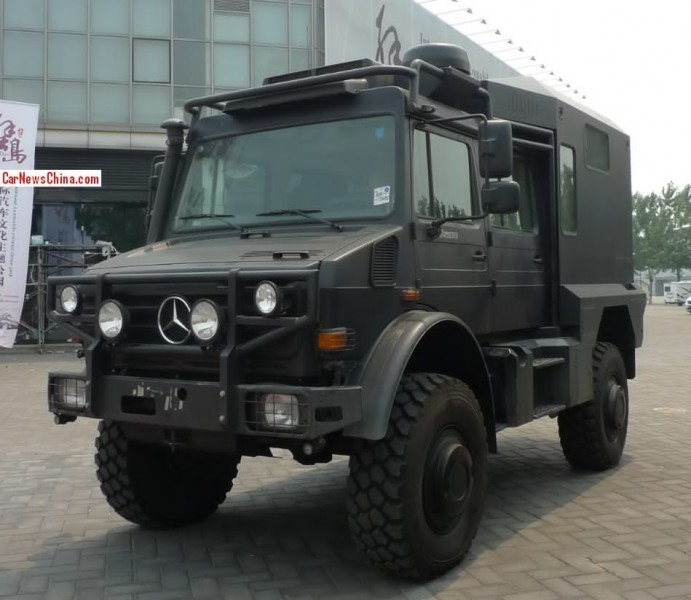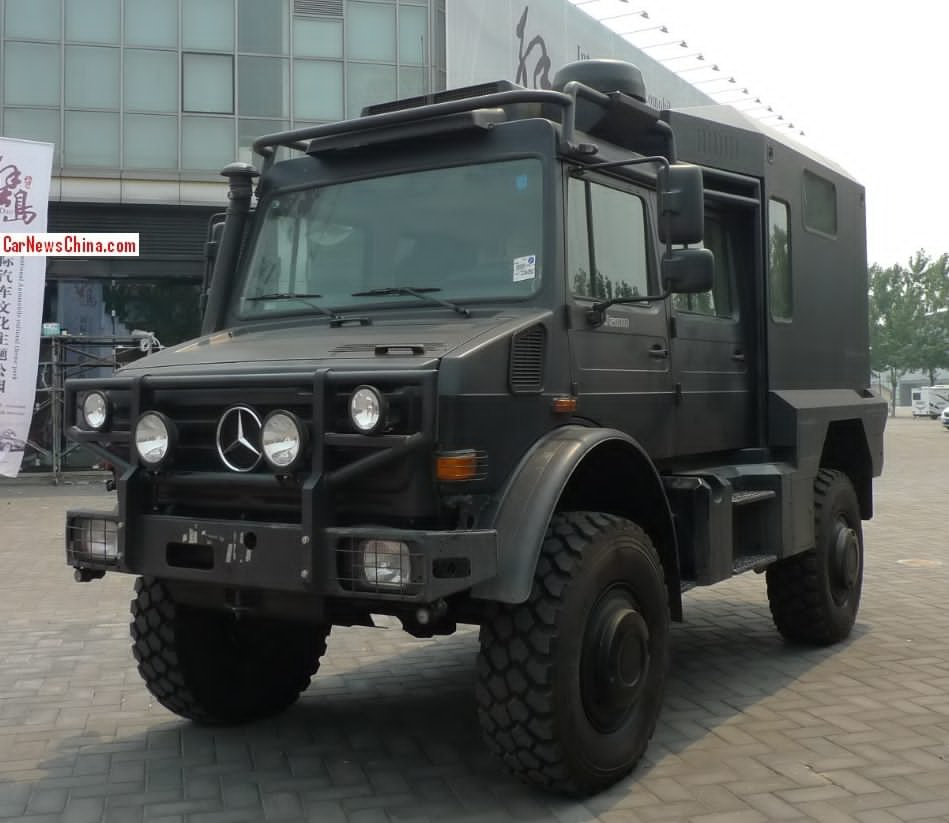 The Mercedes Unimog U5000 is such a massive beast in both on-road and off-road conditions. Recently, a new version of it was spotted in China at the Beijing Crab Island International Auto Show. What makes this one very special is that it has been converted into a camper.
A few days ago, we released details and photos of the Mercedes Marco Polo, which is the three-pointed star brand's answer to the Volkswagen California campervan. However, some may find the cabin sticking in its roof very awkward, pretty much the same with its VW rival.
Despite the smaller sleeping room of the Mercedes Unimog U5000 camper, it seems to be better designed than the Mercedes Marco Polo. The exterior of the vehicle alone shouts out an aura of power, style and mystery.
The huge tires, 49 centimeter ground clearance and very resilient axle of the truck can easily conquer harsh terrains, making it ideal not only for ordinary camping trips but also in mountain trekking. Then, it features a single bed and two seats that convert as beds within its cabin. Add to that a kitchen cabinet, plus a toilet and shower room. Basically, you can just live outdoors for long periods with this truck.
Under the hood of the U5000 is a 4.8-liter four-cylinder turbodiesel engine. It is capable of producing an output of 286 hp at 2,200 rpm and 810 Nm of torque between 1,200 and 1,800 rpm. The top speed of the truck is electronically-limited to 80 kmph.
Check out the photos of the Unimog U5000 camper below, which were provided by CarNewsChina.com: