Peter Parcon
July 25, 2014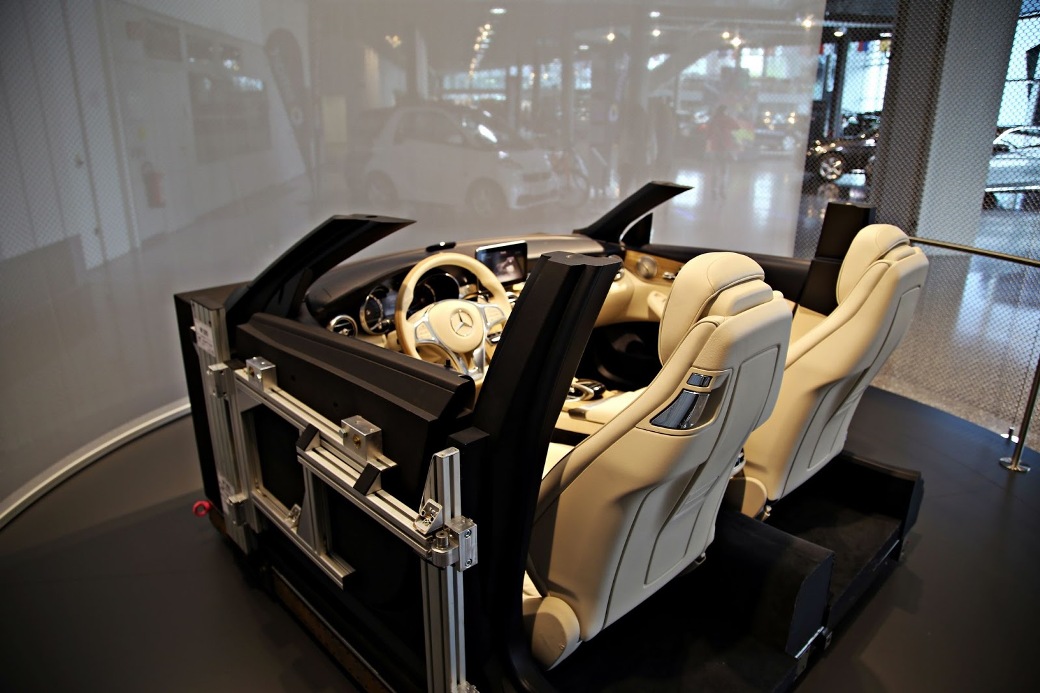 It appears that the Mercedes-Benz Museum at Stuttgart may have something on display that has yet to be offered in the market. According to a report from worldcarfans.com, the interior cabin of the upcoming 2015 Mercedes-Benz C-Class Cabriolet is being displayed at the museum of the luxury vehicle manufacturer.
The display at the museum was initially uncovered by MBPassion. The item on display was the front half section of the upcoming luxury vehicle, which was given the codename A205. The display shows the front seat design of the C-Class Cabriolet along with the different buttons used in controlling the soft top of the vehicle. But, the design has yet to be finalized by Mercedes-Benz. This means the interior of the production model of the C-Class Cabriolet may undergo some slight modifications before it will be released into the market.
Earlier reports have indicated that the Mercedes-Benz C-Class Cabriolet will have a cheaper price compared to the SLK. It was already spotted a number of times in the past, and is expected to feature the AIRCAP and AIRSCARF systems. The AIRCAP is the air deflector system while the AIRSCARF system is the neck-level heating of the vehicle.
The vehicle is expected to enter the market next year, and may offer an engine range similar to the wagon and sedan models of Mercedes-Benz. This engine range will include a 4.0-liter twin-turbo V8 engine for its AMG variant. The AMG variant of the C-Class is anticipated to offer 476 PS of power.
The seat design on the display is also anticipated to be incorporated into the upcoming C-Class Coupe. This particular model may be unveiled by Mercedes-Benz in the first half of next year, and it will be followed by the soft top variant of the Mercedes-Benz C-Class Cabriolet after a few months.