Peter Parcon
July 31, 2014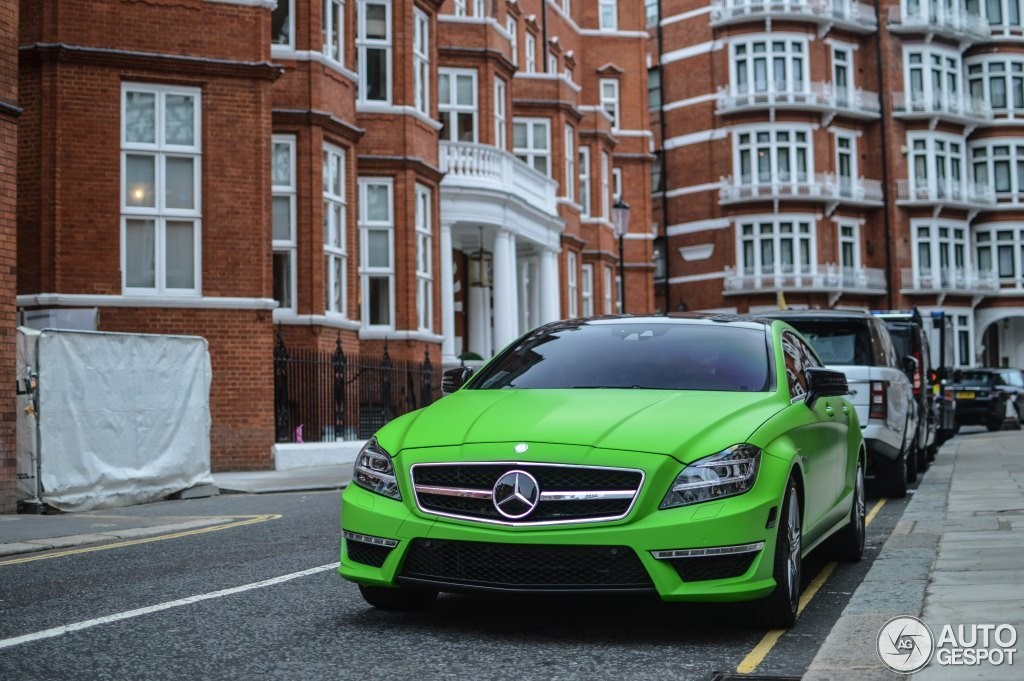 A matte green Mercedes-Benz CLS63 AMG was spotted recently, according to a report from motorward.com. The CLS63 AMG featured an Al Thani plate number, which indicates its Arabic origin. It featured a carbon fiber kit from AMG composed of a front spoiler lip, rear spoiler and carbon mirrors. The panoramic roof of the CLS63 AMG was also blacked out.
The CLS63 AMG is a modified version of the Mercedes-Benz CLS, which features a 5.5-liter twin-turbo V8 engine offering 518HP of power and 516 lb-ft of torque. Due to its notable power output, the AMG Ride control ensures the CLS63 AMG will remain under the control of the driver. It also features a 7-speed sports transmission, titanium light-alloy AMG wheels and LED high performance headlights.
It is also capable of accelerating from 0 to 62 mph within 4.4 seconds. The CLS63 AMG has a top speed of 155 mph. The power of the CLS63 AMG is increased to 549HP while its torque goes up to 590 lb-ft with the AMG Performance package.
This particular model featured some visual modifications, which makes it possible for it to offer more power than the standard model of the vehicle. The Verde Ithaca wrap on the Mercedes-Benz CLS63 AMG gave it a rather striking appearance. Although the special wrap may appear to look good on a Lamborghini Aventador or Gallardo, it may not be suitable for a CLS63 AMG. The luxury vehicles of Mercedes-Benz may look better in less striking colors, particularly when it comes to the Mercedes-Benz CLS63 AMG.