Peter Parcon
July 19, 2014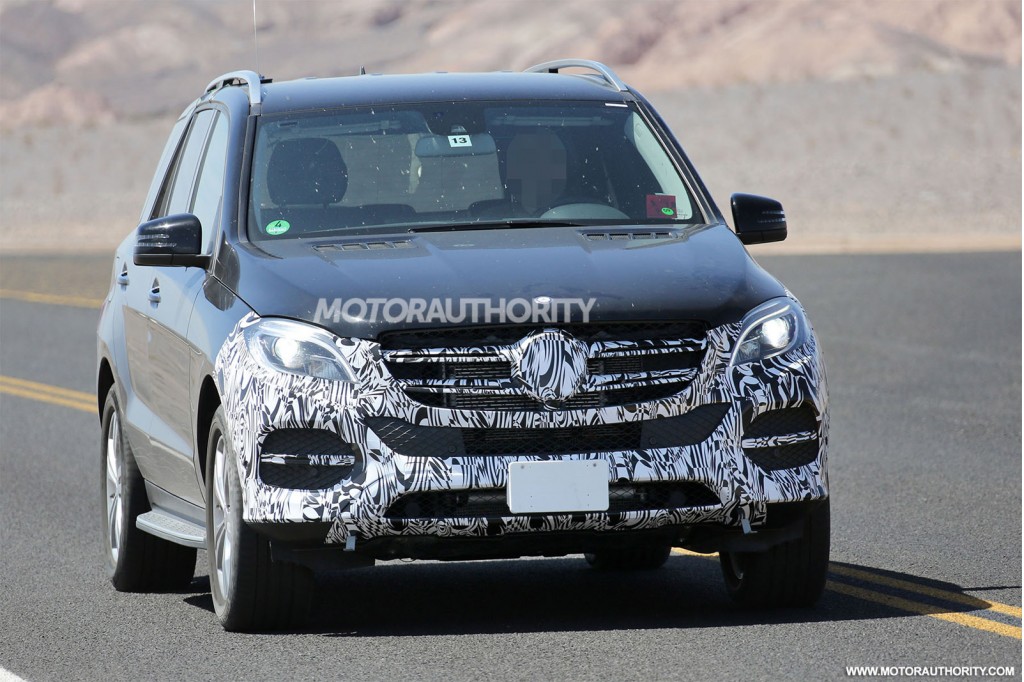 The Mercedes-Benz M-Class is set to be updated by the luxury vehicle manufacturer from Germany. A series of spy shots of the upcoming model of the luxury vehicle emerged on the net recently, according to a recent report from motorauthority.com.
The luxury SUV initially entered the market in 2012, and the latest model is anticipated to be released before the end of the year. The spy shots showed a heavily-camouflaged M-Class, which gives an indication that the design may undergo extensive modifications.
The images of the vehicle showed an innovative appearance featuring a curvier yet stylish design for the grille section and headlights. The redesigned headlights of the vehicle imitated the ones currently being used on the C-Class and S-Class.
The new look of the upcoming model of the M-Class gave it a similar appearance as the 2015 Mercedes-Benz GLA Class. Although none of the images showed the interior cabin of the upcoming Mercedes-Benz M-Class, it is expected to undergo simple modifications. This will give the vehicle a brand-new infotainment system.
The engine options of the new Mercedes-Benz M-Class are expected to include six-cylinder and eight cylinder engines. However, reports have indicated that the ML350 BlueTEC is may feature a four-cylinder diesel engine. The vehicle range is also expected to have a plug-in hybrid variant providing an eco-friendly option for ecologically-conscious consumers.
The base ML350 model will likely feature a turbo-charged V6 engine offering 329 HP of power and 354 lb-ft of torque. The latest nine-speed automatic transmission system is may be incorporated into the design of the luxury SUV. Although the power of the ML550 and ML63 AMG models is anticipated to increase, no other significant changes are expected.
Aside from the new Mercedes-Benz M-Class, the luxury vehicle manufacturer will also offer a new ML Coupe version aimed at the same market of the X6 of BMW.