Peter Parcon
July 31, 2014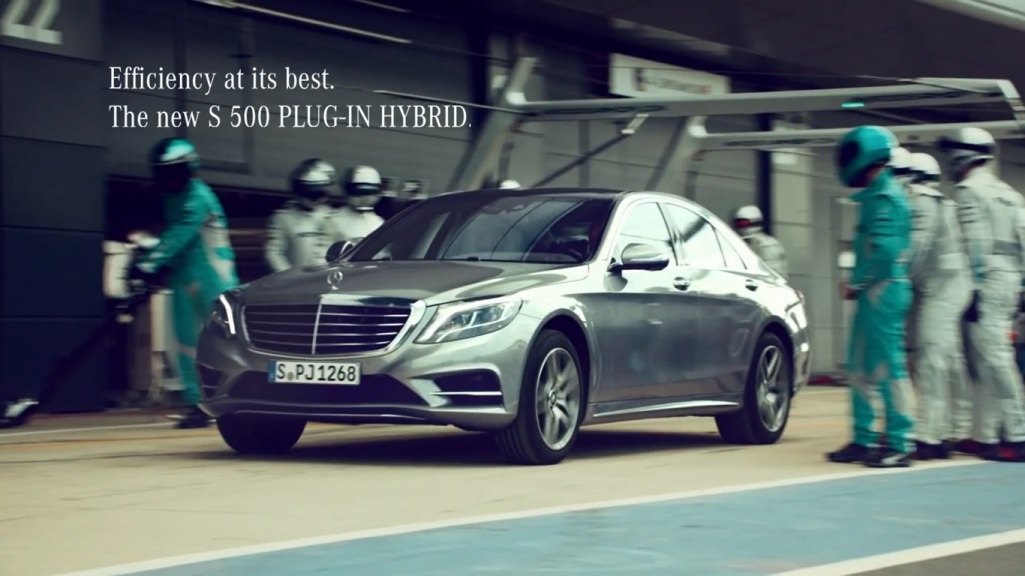 The official 2014 Mercedes-Benz S500 Plug-in Hybrid commercial was released recently by the luxury vehicle manufacturer, as shown on worldcarfans.com. The latest promotional video released by Mercedes-Benz focuses on the efficiency of the S-Class, which is comparable with a Mercedes-Benz-AMG Formula One vehicle.
The video clip is entitled, "The Best." It highlights the fuel efficient powertrains of the S500 Plug-In Hybrid and Formula One cars. It also focuses on the regenerative braking system that is currently being used on Formula One cars.
Lewis Hamilton and Ncio Rosenberg have a cameo appearance near the end of the video advertisement for the hybrid vehicle.
The latest hybrid luxury vehicle offering of Mercedes-Benz features an all-new 3.0L turbocharged V6 engine offering 328HP of power along with a torque of 354 lb-ft. The vehicle is capable of acceleration from 0 t o 62 mph or 0 to 100 km/h within 5.2 seconds. This is actually faster than the initial estimate on the acceleration of the hybrid vehicle, which was at 5.5 seconds. Although the acceleration is not comparable to the latest sports cars, it is considered fast for this type of hybrid vehicle. The addition of the electric motor with a power output of 107HP and torque of 251 lb-ft made all of this possible for the Mercedes-Benz S500 Plug-In.
The engine would have been acceptable around a decade ago, but modern developments in the market for hybrid vehicles along with increasing measures against emissions have compelled the integration of an electric motor in the conventional internal combustion engine.
The S500 Plug-In also averages 2.8 liters for every 100 kilometers or 84 miles per gallon, which is higher than the initial estimate of 78 miles per gallon. The vehicle is also capable of travelling for 22 kilometers or 20.5 miles using its electric motor. The Mercedes-Benz S500 Plug-In Hybrid also has a carbon dioxide emission of 69 grams for every kilometer.