Peter Parcon
July 11, 2014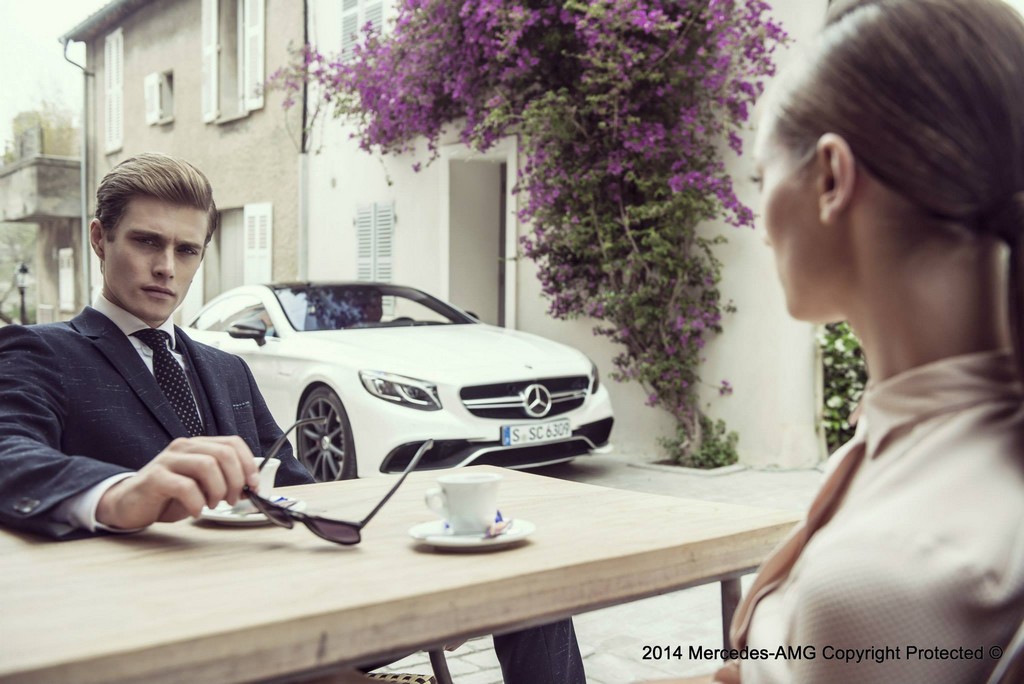 The Mercedes-Benz S63 AMG Coupe is an impressive-looking luxury vehicle, which does not make it surprising for an equally-impressive fashion brand to include it in one of its campaigns, as shown on a recent motorward.com report.
The luxury vehicle manufacturer is known to have a strong relationship with one of the most well-known fashion brands in the world. This relationship has produced numerous creative marketing campaigns. And Mercedes-Benz has collaborated with Hugo Boss in one of its most recent marketing campaign. This particular marketing campaign was set in Saint Tropez and highlighted the S63 AMG Coupe.
The white S63 AMG Coupe in the campaign was clad in black AMG wheels and featured gloss black accents on its side mirrors, side skirts and bumpers. The Mercedes-Benz S63 AMG Coupe features a 5.5-liter twin-turbo V8 engine that offers 585 of power and torque of 900 Nm. The luxury supercar also features the AMG SPEEDSHIFT MCT 7-Speed sports transmission system.
It is capable of accelerating from 0 to 100 km/h within 4.3 seconds while its electronically-limited top speed is at 250 km/h. The main focus of the luxury vehicle is the latest technological developments of AMG. These technological developments include the 4MATIC all-wheel-drive system, Magic Body Control suspension, and curve tilting feature that enhances its handling. The interior of the luxury vehicle features a sports seat with built-in headrest, steering wheel-mounted shift paddles, and folding rear seat to enhance its storage.
These features make the S63 AMG Coupe a rather impressive luxury vehicle that is expected to increase its appeal among genuine luxury vehicle enthusiasts.
The photo shoot featuring the Mercedes-Benz S63 AMG Coupe is just an example of how two prominent brands in the world can team up to produce an impressive marketing campaign.