Peter Parcon
July 31, 2014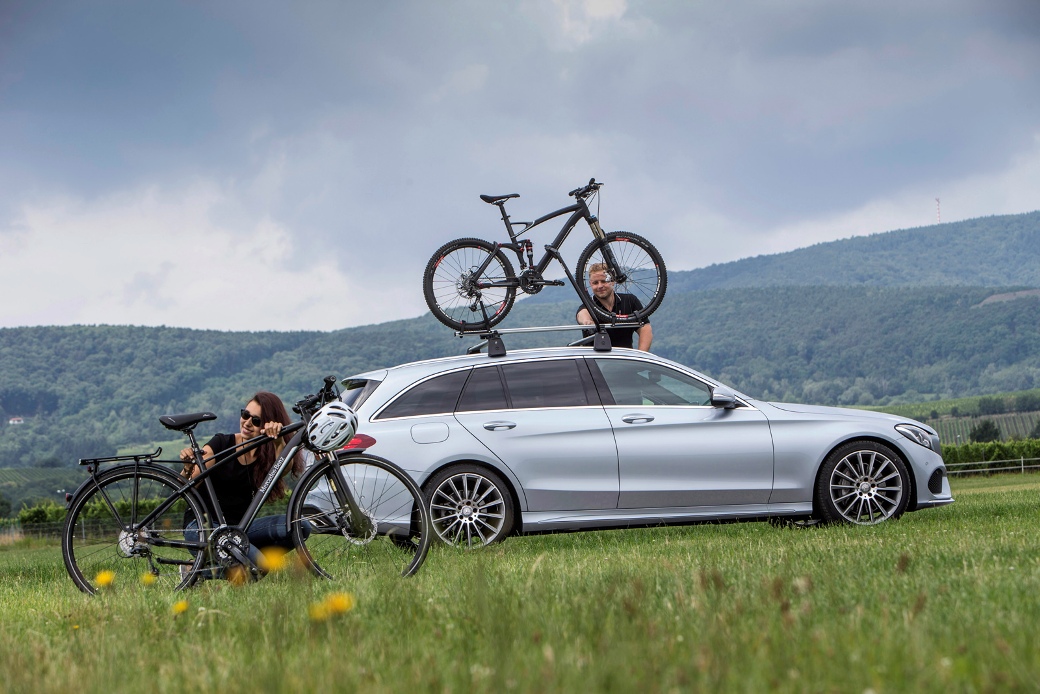 The elegance offered by the latest Mercedes-Benz C-Class Estate is without a doubt, remarkable. However, since it is an estate it should offer practical solutions for the owners of this luxury vehicle. It appears that Mercedes-Benz aims to enhance the practicality of the C-Class Estate when it unveiled the Genuine Accessories, which are set to be launched together with the luxury vehicle in September, as indicated on a carscoops.com report.
A rear-mounted bicycle rack will allow owners of the luxury vehicle to bring around two or three bicycles with them. The design of the rack does not block the load compartment when it is opened. It can also be folded and stored when it is not being used.
Mercedes-Benz C-Class Estate owners who are not keen on putting their bicycles at the rear of the vehicle can use the Easy-Fix carrier bar. The carrier bar for the roof rails is compatible with a snowboard and ski rack. It is also compatible with the New Alustyle bicycle rack.
In addition to the bicycle rack, the Style & Travel Equipment accessory range offers item for the rear compartment of the C-Class Estate, including the basic support that is positioned along the front head restraint and can be used to hold other items. It can be used together with a removable coat hanger.
The other accessories offered by the luxury vehicle manufacturer from Germany includes a folding table, which is both angle and height adjustable, and bag hooks that are capable of holding items weighing up to 1.5 kilograms.
Aside from these practical accessories, Mercedes-Benz also offers a number of design accessories for the luxury vehicle. These accessories include a roof spoiler, front apron spoiler lip, black exterior mirror housings, illuminated Mercedes-Benz star and a set of alloy wheels of different sizes. Owners of the Mercedes-Benz C-Class Estate also have the option to enhance their luxury vehicle with an illuminated doo sill panel and stainless steel sports pedals.