Giancarlo Perlas
July 22, 2014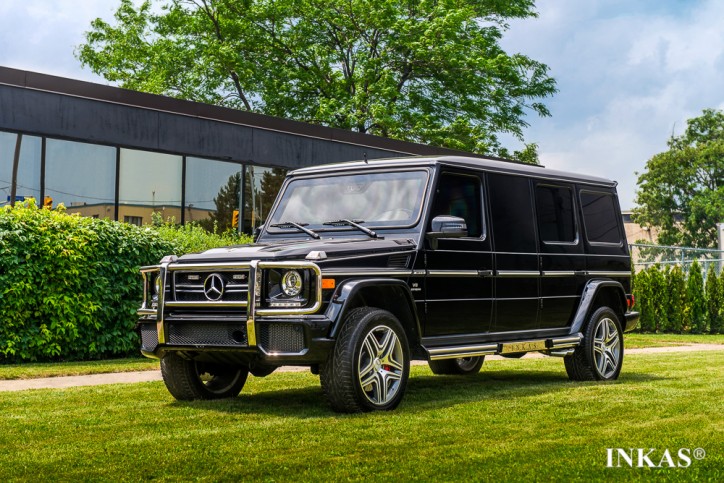 INKAS, a Canada-based armored-vehicle manufacturing company, recently introduced its first-of-a-kind fully-armored Mercedes-Benz G63 executive limousine.
According to an email we received from Maria Tkacheva, the Communications Coordinator of the company, the vehicle features a 60-inch stretch, and it is designed to serve as a fully-functional executive mobile office.
The INKAS Mercedes-Benz G63 Limousine Can Withstand Rifle and Grenade Blasts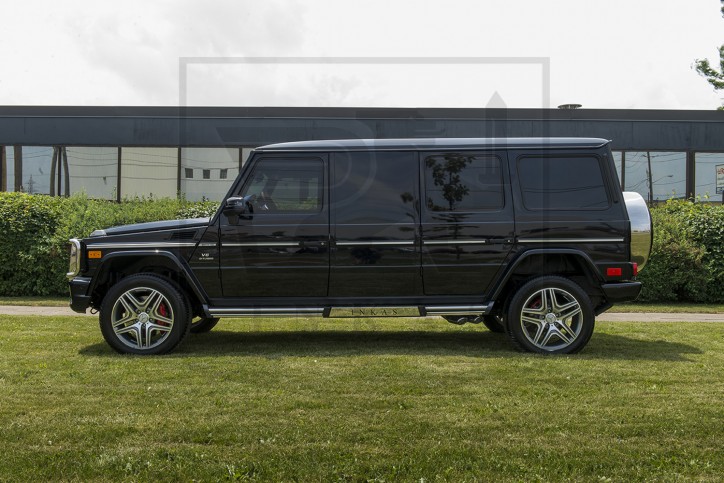 The armor-plating of the stretched Mercedes-Benz G63 complies with the CEN 1063 Level B6 ballistic standards. That means it can withstand several shots from a 7.62mm or 308 Winchester FMJ ammunition. Then, its floor can protect its cabin against two DM51-type grenades detonated from the ground simultaneously.
The roll-up windows of the vehicle also feature a clearer and more durable bulletproof glass compared to the common ones in the market today. In addition, all apertures in the doors and windows are lined with bullet-catchers to ensure the maximum protection of its occupants.
On the other hand, the company has made sure that its all-new Mercedes-Benz G63 limo can perform well on the roads and provide utmost riding pleasure to its drivers and passengers by upgrading its suspension and braking systems.
Going Inside the Cozy Interior of the Armored Mercedes-Benz G63 Limo
Going inside the vehicle, it has been customized with a combination of exotic leather and wood for its seats, panels, dashboard, armrests and other parts. INKAS fitted the interior with captain-style heated and cooled leather seats with luxurious massage systems, personalized executive safe, bar, plus top-of-the-line lighting and entertainment system as well.
Market Release and Pricing
The armored Mercedes-Benz G63 limo of INKAS is scheduled to be released in September 2014 with price starting at $450,000. For more information about the company and its product, check out this Press Release.