Peter Parcon
July 24, 2014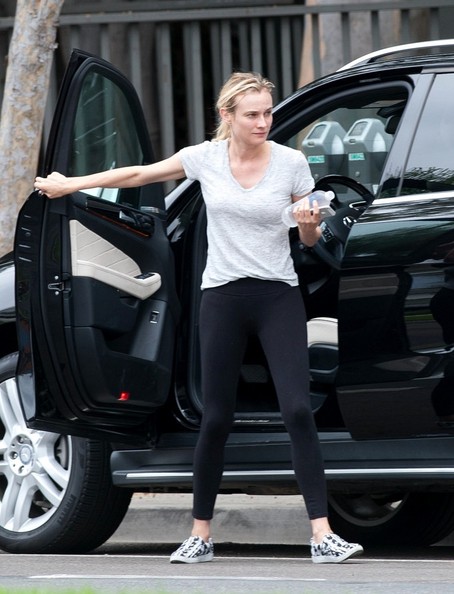 Diane Kruger appeared on an advertisement released by the luxury vehicle manufacturer in January driving a Mercedes-Benz B-Class F-Cell. Recently, the German actress was spotted driving a Mercedes-Benz ML Class SUV, according to a report from autoevolution.com. Despite the enhanced fuel economy provided by the 7GTronic Plus automatic transmission of the SUV, the third generation model does not offer the same efficiency as the luxury vehicle she drove in the advertisement.
The former fashion model has a number of movies under her belt including "Troy," "National Treasure," and "Inglorious Bastards." Kruger also plays the role of Detective Sonya Cross on "The Bridge."
Kruger is among a limited number of drivers to own a B-Class F-Cell, an electric vehicle powered by hydrogen fuel cells. The B-Class is the latest model of the vehicle. Automative Fuel Cell Cooperation Corporation designed the fuel cell, which utilizes hydrogen and emits only water.
Kruger joined Joshua Jackson in a marketing campaign of Mercedes-Benz where they went on a camping trip at the Death Valley without bringing any drinking water supply. The B-Class F-Cell produced the water supply for the two, who both own a B-Class Fuel Cell.
However, it appears Diane Kruger has started to embrace the less environment-friendly Mercedes-Benz ML Class. The latest model of the Mercedes-Benz ML Class was released into the international market in the middle of 2011. The SUV features a number of enhancements on critical areas including its luxury, efficiency and design. It is already the third generation of its class, and has been selling well in the luxury SUV market.
Among the latest features offered by the 2012 model of the M-Class are the air suspension that allows its height to be adjusted, optional Adaptive Cruise Control, and Active Lane Departure Warning System. The M-Class of the luxury vehicle manufacturer is considered as the perfect vehicle for Americans according to Auto Pacific. It was also named the best Luxury Corssover SUV.
The ML Class also comes in a variety of engine options ranging from the 3.5-liter V6 to the 3.0-liter V6 turbo-diesel engine. Using the Mercedes-Benz ML Class will put Diane Kruger in good company since it was used as the basis for the latest model of the Popemobile.