Peter Parcon
July 25, 2014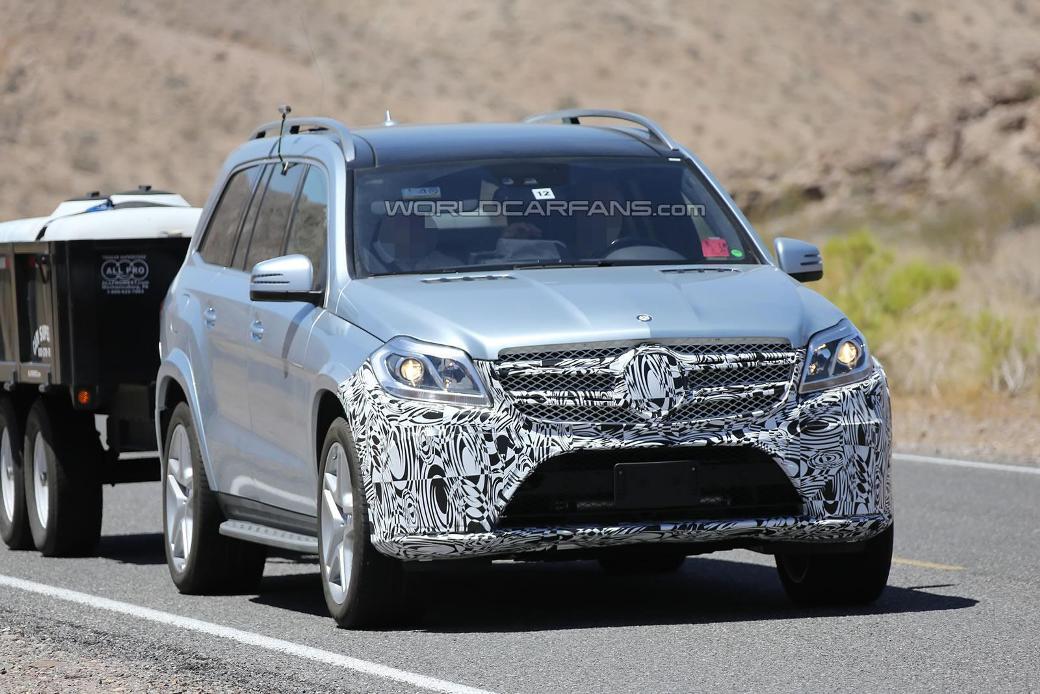 It appears that Death Valley is starting to become a preferred testing ground for the vehicles of Mercedes-Benz. The Mercedes-Benz ML Coupe was spotted undergoing tests in the Death Valley around a week ago. This time another product of the luxury vehicle manufacturer was spotted going through tests in one of the hottest places in the face of the Earth. Images that emerged recently showed a redesigned Mercedes-Benz GL going through tests in Death Valley, according to a report from worldcarfans.com.
The front fascia of the upcoming vehicle, which is expected to be officially unveiled following the launch of the ML, was redesigned by the German company. It features a brand-new grille along with a different bumper. The dashboard of the prototype of the redesigned Mercedes-Benz GL was covered to conceal its standalone screen. This is a similar screen used on the latest vehicles released by Mercedes-Benz.
Industry watchers believe that these are the only modifications made on the full-size luxury SUV since it will still have a similar engine lineup as the previous model. This engine lineup includes a 3.0-liter twin-turbo V6 engine offering 333 PS. This is the same engine used on the recently-released GL400, which is capable of accelerating from 0 to 62 mph or 100 km/h within 6.7 seconds. It is also expected to have a maximum speed of 149 mph or 240 km/h. This is quite notable especially since it is expected to weigh around 2.5 tons.
The redesigned GL is expected to encompass three model years since the next model of the vehicle is not expected to be launched until 2017. This particular model will be unveiled as the 2018 MY, and is expected to be a derivative of the Maybach. The future models of the ML Coupe and S-Class Coupe will follow the same path as the Mercedes-Benz GL.