Giancarlo Perlas
July 26, 2014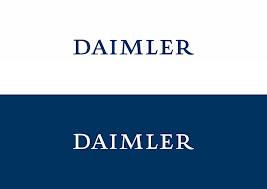 A sharp rise in sales was reported by Daimler for its second quarter this year. The improved sales were mainly thanks to the multinational corporation's Mercedes-Benz division according to Wall Street Journal. The figures gave the corporation a renewed vigor in its race against its rival brands BMW and Audi.
The source said that the record sales of Mercedes-Benz were fueled up by the soaring demand for its flagship vehicle, the Mercedes-Benz S-Class sedan. The strong performance of the Mercedes division was complemented by Daimler's higher profits in its truck and financial services businesses. All these plus the cost-cutting measures of the corporation are expected to save it an estimated €2 billion by the end of 2014.
The earnings of Mercedes' parent company before interest and taxes increased by 12 percent to €2.46 billion based on the report. Revenue on the other hand was 6.2 percent higher or around €31.54 billion. It should be noted that a 3.8 percent to 628,857 spike was seen on the corporation's sales of cars, trucks and vans.
The net profit of Daimler was down by 52 percent to €2.2 billion from €3.2 billion in comparison to the second quarter of last year said WSJ. However, it was also the same quarter in 2013 wherein Daimler had a one-time gain when the Germany-based multinational corporation sold its shares in Airbus.
The Mercedes-Benz division's earnings before interest and taxes on continuing operation was up by 30 percent to €1.41 billion in the quarter with an estimated 8.9 percent rise in revenue to €17.77 billion. Car sales of the marque spiked up to 3.5 percent to 418,685 units of luxury cars sold.
Although the figures displayed by Daimler remained dull, the corporation was positive about it. Daimler stated through its spokesperson that they are still on track with their goal to dominate the luxury car market by 2020.