Giancarlo Perlas
July 31, 2014
A shot of showing the actual interior of the upcoming Mercedes AMG GT was released recently. This time, it came without any coverings or added renderings.
Last February, spy shots of the AMG sports car's interior were leaked over the Internet. Then, AMG released the official interior photos of the car.
It should be noted that the earliest photos we had of the car's interior showed its bare cabin with some black fabric covering its top. The Mercedes emblem on the steering wheel was also hidden with a patch. However, it already showed the primary features of the car's interior such as its dashboard, shift paddles, speedometer, touchscreen display and several controls. Overall, the spy photos appeared to be bland though because it lacked the chrome accents and leather coverings.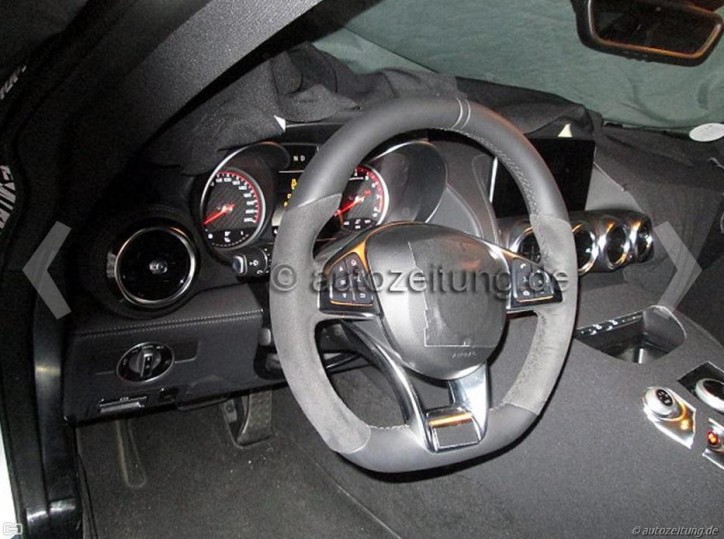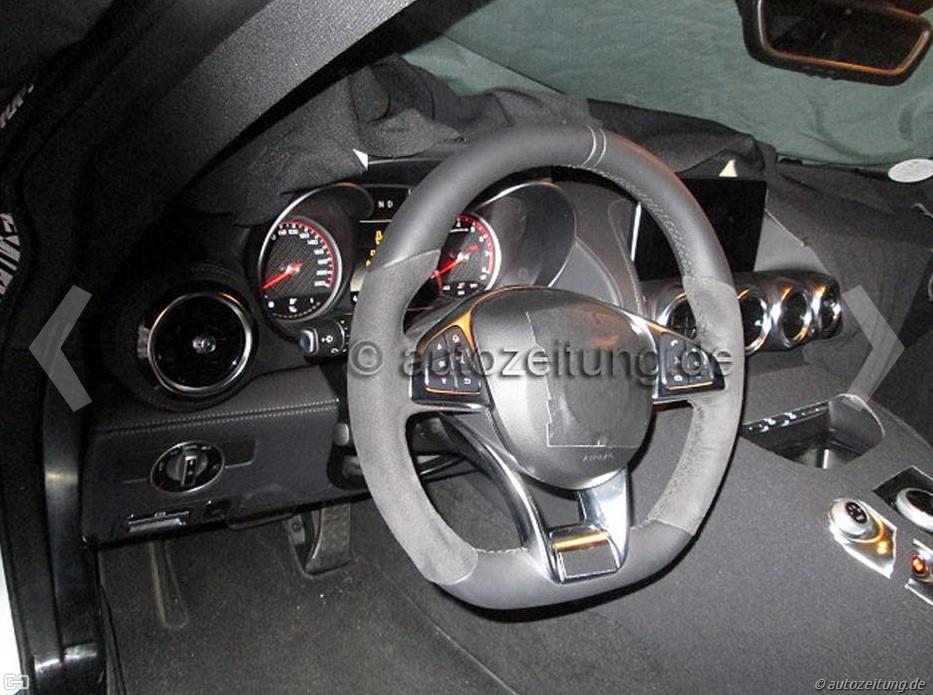 On the other hand, the photos of the car officially released by AMG were more flashy in nature. The images showed the interior of the vehicle with metallic accents, plus a fine combination of black and red leather panels. However, they don't seem to reflect what can be found on the standard model of the Mercedes AMG GT. Well, that is expected from them since the purpose of the official photos was to build hype for the car.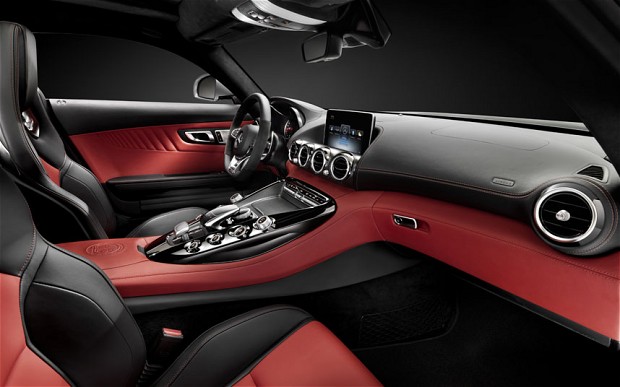 Compared to the two, the latest photo is neither too bare or flashy. It gives the impression of what we can actually see inside the standard model of the car when it comes out.
My personal favorite within the cabin of the vehicle is how the key features of the car, from the dashboard to the controls, really reflect the sporty nature that AMG GT is trying to project. It definitely distinguishes itself from the other cars of Mercedes, which combine sportiness with luxury.
I find the touchscreen display a bit off though. It looks like a standard tablet crammed into the dashboard. However, except that part, everything is to be desired in the interior of the Mercedes AMG GT, especially if you are a sports car fanatic.