Muamer Hodzic
July 2, 2014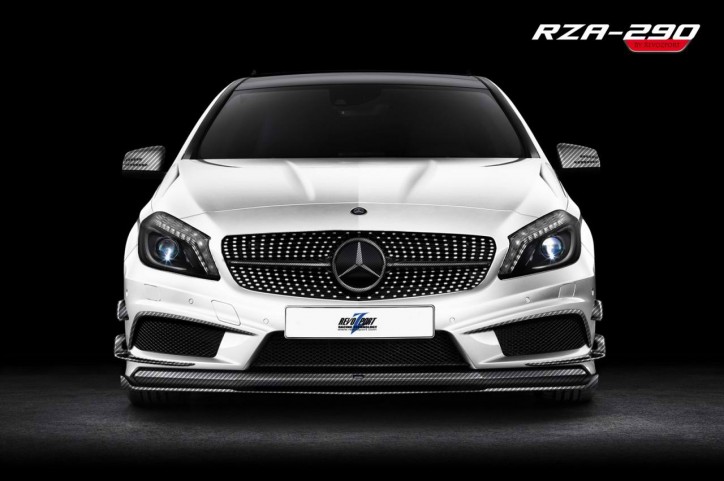 Mercedes has long been known as a luxury brand, and that goes right back to its origins. After all, in the early 20th century, owning a car was certainly a luxury in itself, let alone owning a Mercedes-Benz. Merc have always maintained this image, and the flagship models today still hark back to those days of luxury, and the three-pointed star is still a mark of quality, with a touch of opulence thrown in.
However, despite the fact that four door saloon cars make up the overwhelming bulk of the Mercedes range, two vehicles – the A and B class – have been doing their utmost to change this image. The A and B are the two smallest models in the Mercedes range, and both are utilitarian hatchbacks, perfect for school runs, supermarket trips and motorway miles. These hatchbacks have gleaned an ever increasing percentage of Mercedes's sales figures, particularly in the growing Asian markets.
Keeping Up with the Competitors
One of the main reasons for the introduction of the A-Class and B-Class was to provide customers an alternative to similar offerings from Audi and BMW. BMW's 1-series remains one of its most successful vehicles and compares well with Audi's A1 and A3.
Volkswagen have also been a big player in the hatchback market for some time, and the Golf and Polo sit in similar price brackets and tick very similar boxes to the A and B class Mercs. With many customers now buying more than one car from a brand, and hoping to benefit on bulk-buy discounts and things like fleet insurance, the A and B classes offer an option to customers who have traditionally been loyal to larger Mercedes vehicles.
An Aspirational Option
Unlike some of the newer marques, the Benz badge still carries considerable weight when it comes to prestige. As such, vehicles like the A class and B class offer a practical but still luxurious entry into the Mercedes brand. Not only is this appealing to many car owners in the UK and in continental Europe, but it's taking off in Asia too.
The growing middle classes in places like India and China have driven Mercedes sales at the lower end. Hatchbacks now account for 20% of sales in India, and given that the A and B classes are just two of around fifteen separate classes offered by Mercedes, it's an enormous development.
While undoubtedly the A and B classes are shifting the face of Mercedes's operations and giving the market a different dynamic, they do still represent the core values of the Mercedes brand. They are distinctly more luxurious offerings than similar French or East-Asian brands and, as such, they do hit a different price bracket.
However, if the A and B are to be the future of the Mercedes brand across the world, it will be interesting to see how the concepts for these vehicles change over the coming years.