Giancarlo Perlas
July 30, 2014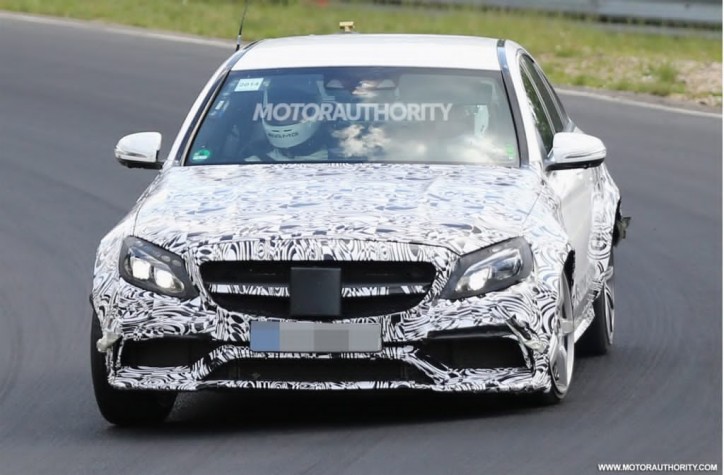 Recently, a car thought to be the 2017 model of the Mercedes-Benz E-Class was caught on cam. It should be noted that we are not just looking at the standard variant of the car, but we are actually seeing the high-performance AMG version of it.
Examining the vehicle would make one think that it is a C-Class because of its shell. The car also seems to be using the MRA platform introduced in the 2015 C-Class. However, the shell was only used to hide the specs of the car according to Motor Authority.
Then, the performance enhancers noticeably present in the car like the brake discs, sporty alloy wheels and other signature mechanicals of AMG reveals that it is indeed from Mercedes' performance division.
The wheelbase of the 2017 Mercedes E63 AMG appears to be lengthened and the track width is also increased compared to the current generation of the E-Class.
The report said that the car would likely carry AMG's M178 platform for its engine, which would debut with the all-new Mercedes AMG GT. If that's the case, the output might go more than 500 hp.
It should be reminded that the engine of the AMG GT has been revealed to be capable of delivering more than 503 hp. In the case of the 2017 Mercedes E63 AMG, it would probably be amplified up to 550 hp for its standard model and its S model would likely receive more.
The car in the spy photos is equipped with a lighter armor, which gives it a weight of more or less 4,431 pounds. Lastly, it is expected to come in a rear-wheel drive on most markets, but the U.S. might get the 4MATIC all-wheel drive.
Images: Motor Authority