Giancarlo Perlas
July 4, 2014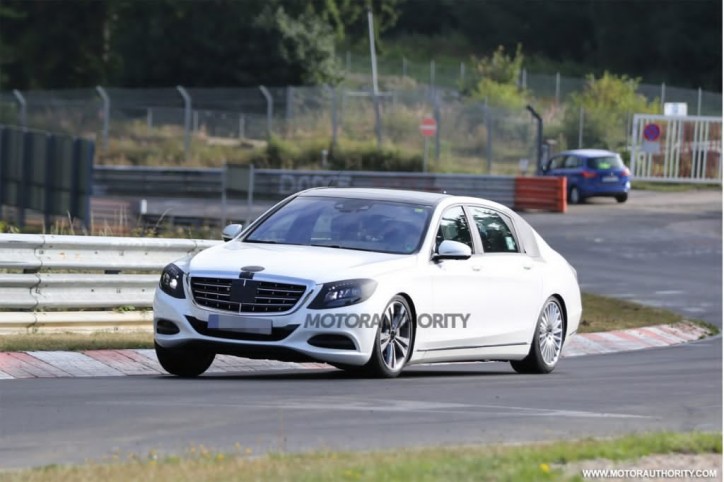 A few days ago, spy photos of the 2015 Mercedes S-Class Maybach surfaced on the Internet, thanks to MotorAuthority. Click the thumbnails below for a closer look at the upcoming variant of the S-Class range:
According to the source, up to six variants of the S-Class will be launched, which includes the Maybach models. It added that the debut of the Maybach successor might take place late this year, so the year model of the Mercedes S-Class Maybach would likely be 2015.
From the photos above, the Maybach variant significantly stretched out the standard S-Class. It can be seen that the area where the rear passenger seats are located has greatly benefited from the extra space.
Based on several sources within the company and other industry experts, the 2015 Mercedes S-Class Maybach will be aimed at limousine service companies and rich businessmen who prefer to be chauffeured on their way to their destinations. One of the key areas where the new variant is expected to be a best-seller is in China where wealthy individuals are ferried by their personal drivers.
The S600 Maybach is expected to be the range-topping model. The report speculates that it might come with a 5.5-liter V12 engine. Then, the S550 Maybach will probably get a 455 hp V8 engine.
The post added that it will likely come with a hybrid variant. However, an AMG version is unlikely.
It should be noted that an S-Class Pullman is also in the works. The said car is expected to be longer than the Mercedes S-Class Maybach, and it will feature three rows of seats from front to rear.