Giancarlo Perlas
June 27, 2014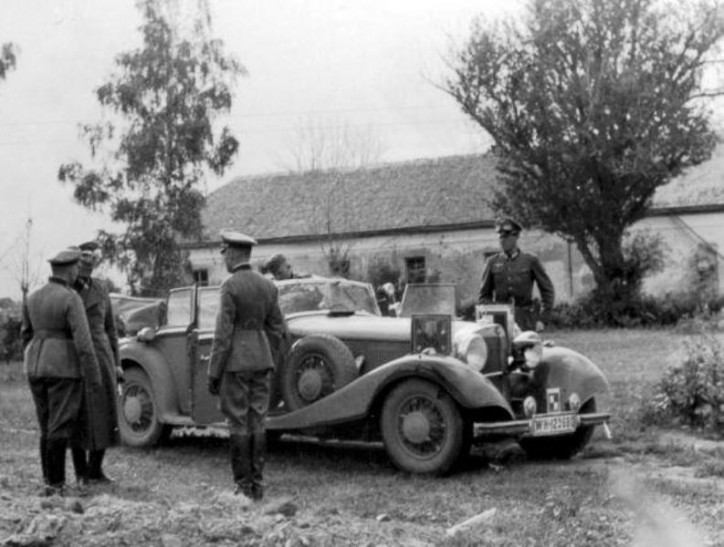 A recent move by eBay to block the auction of a World War II Mercedes-Benz has been generating quite a buzz online in the past few hours. According to Stuff.co.nz, the website that broke the news, the sale of a particular 1941 Mercedes-Benz 540 K Cabriolet has been halted by the auction site because of its back story.
Apparently, the car once belonged to Hermann Goering. Goering was a close aide of Adolf Hitler and the commander of the German Airforce. His relationship with the German Fuehrer was such that he was even personally handpicked by Hitler to be his successor in the event of his death. The chaos that ensued in their defeat and capture only prevented him from taking over.
The 1941 Mercedes-Benz 540 K Cabriolet is a limited edition vehicle because it was custom-built by Daimler-Benz specifically for Goering. During the fall of Hitler's regime, the car was acquired by the 7th Infantry Division of the U.S. Army. Then, it was brought into the American soil where it was eventually sold to a North Carolina man who owned it until this year.
High Velocity Classics was tasked to restore the car in its working condition. The restoration costs were estimated to be around $750,000. The co-owner of the high-end south Florida auto shop, David Rathburn, stated that they have already located all the replacement parts and they can make the other components that are needed.
The report said that the owner of the car expected the car to fetch around $5 million to $7 million. The sale of the car was scheduled to proceed in July.
However, eBay, upon discovering the item emailed its owners. Ryan Moore, the spokesman of eBay, stated in the letter, "eBay has policies in place that prohibit the sale of offensive materials and content, which includes listings that promote or glorify hatred, violence or racial, sexual or religious intolerance." In short, the sale of the car was blocked by the online auction site.
It should be noted that eBay also has rules against the sale of Nazi-related memorabilia in its site. So, despite the historical significance of the car, it will never make it live in the auction site.
The owners confirmed though that the sale will still proceed, but it will be facilitated by another auction firm.