Ryan Joseph Ramos
June 8, 2014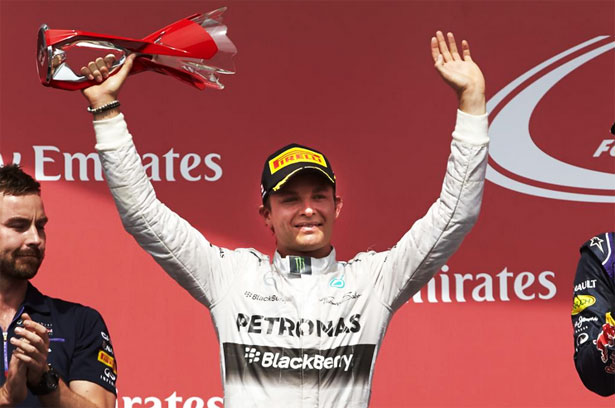 It took seven Grands Prix before anyone else was able to claim a victory, and Red Bull's Daniel Ricciardo was as good a bet as any to break the Mercedes AMG Petronas win streak. Ricciardo claimed his maiden GP win by overtaking the struggling Mercedes of Nico Rosberg with only three laps remaining in the 2014 Canadian Grand Prix, and the Australian driver never looked back.
The two Mercedes cars pushed hard against each other as their rivalry continues to heat up. However, it looks like the competition is getting the better of their cars. Rosberg nursed a rear-brake problem, which slowed his car down and allowed Ricciardo to get past him, although kudos to him for still holding on to P2. Sebastian Vettel finished at third place just one second behind Rosberg.
Lewis Hamilton? He suffered through his second retirement of the season, thanks to rear brake failure.
Ricciardo was looking strong in terms of being the one who can claim a win before anyone else, apart from the Mercedes drivers. After a disqualification and a retirement to start his season, he finished fourth in his next two races before claiming podium finishes behind the Mercedes cars in each of the two GPs prior to Canada. His teammate may be the four-time defending champion Vettel, but this guy can race.
At the conclusion of qualifying, team exec Paddy Lowe stressed the importance of brake management as part of their keys to victory. Well, it turns out that his words rang true.
The rest of the point finishers, in order:
4th: Jenson Button, McLaren
5th: Nico Hulkenberg, Force India
6th: Fernando Alonso, Ferrari
7th: Valtteri Bottas, Williams
8th: Jean-Eric Vergne, Toro Rosso
9th: Kevin Magnussen, McLaren
10th: Kimi Raikkonen, Ferrari
Finishing second, Rosberg still paces the drivers' standings with 140 points, followed by the idle Hamilton at 118, and then Ricciardo at third with 69 points.
We'll see how Mercedes AMG Petronas, particularly Rosberg and Hamilton, bounce back from this setback at the Austrian Grand Prix on June 22nd.