Peter Parcon
June 7, 2014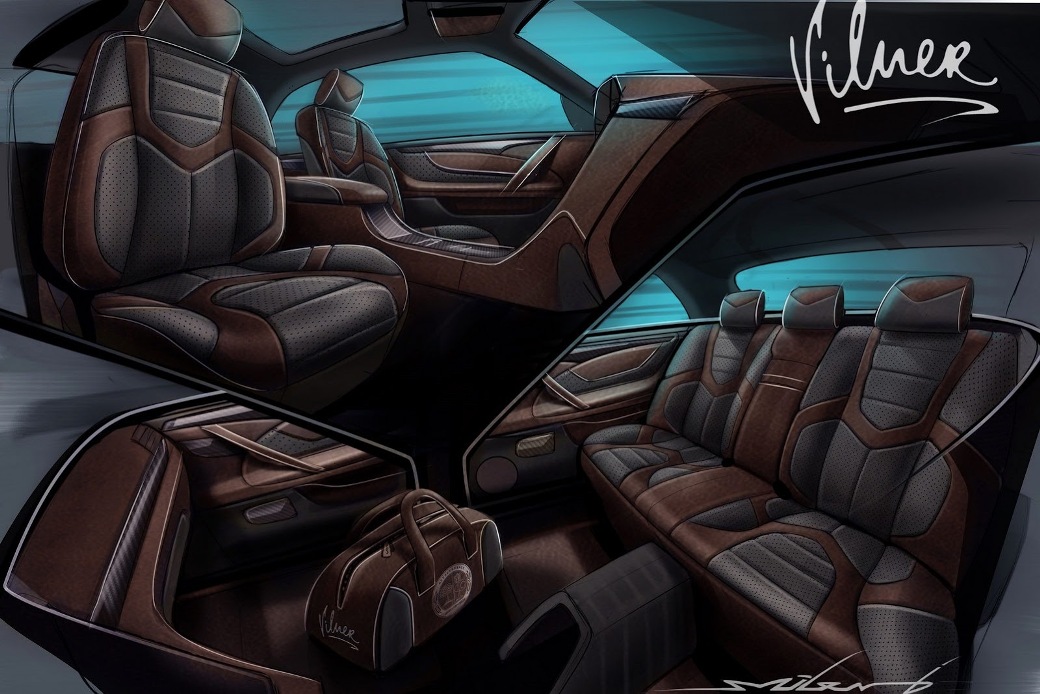 Mercedes-Benz manufactured only fifteen units of the Mercedes-Benz E55 AMG 4MATIC from 1997 up to 2003. This custom-made all-wheel vehicle features two circular headlamps and is considered as among the rarest vehicle produced by the luxury vehicle manufacturer from Germany. Recently, one of these rare vehicles was tuned by Vilner, an interior design studio specialist based in Bulgaria, according to a report from carscoops.com.
Most of the exterior of the vehicle was left untouched by Vilner, except for the tinted windows, tailpipes, smoked lights and wheels. Vilner focused on the cabin when it provided a complete package to enhance the E55 AMG 4MATIC.
Practically all the surfaces inside the cabin of the Mercedes-Benz E55 AMG 4MATIC were enhanced by the design specialist. The owner of the vehicle has a preference for brown hues as shown on the images. It created an interesting rustic appearance for the E55 AMG 4MATIC. The company combined a number of brown shades along with an array of fashionable leather, brown-colored lacquered carbon applications and Alcantara.
The background of the instrument panel was also enhanced with a brown-colored finished. A similar design was also provided on the plastic components of the vehicle.
Brown leather featuring light stitching was used for the seats of the E55 AMG 4MATIC. Dark brown suede complemented the appearance of the cabin of the vehicle. The same design was also used on the steering wheel and door panels of the vehicle. The headliner was also covered using the same material while the trunk was covered with leather.
The rare luxury vehicle was also given a Pioneer multimedia system, which replaced its stock sound system. The 2001 Mercedes-Benz E55 AMG 4MATIC is a rare vehicle that may soon become a member of the classic car club in the future, but its appeal has increased with the enhancements provided by Vilner on the vehicle