Peter Parcon
June 27, 2014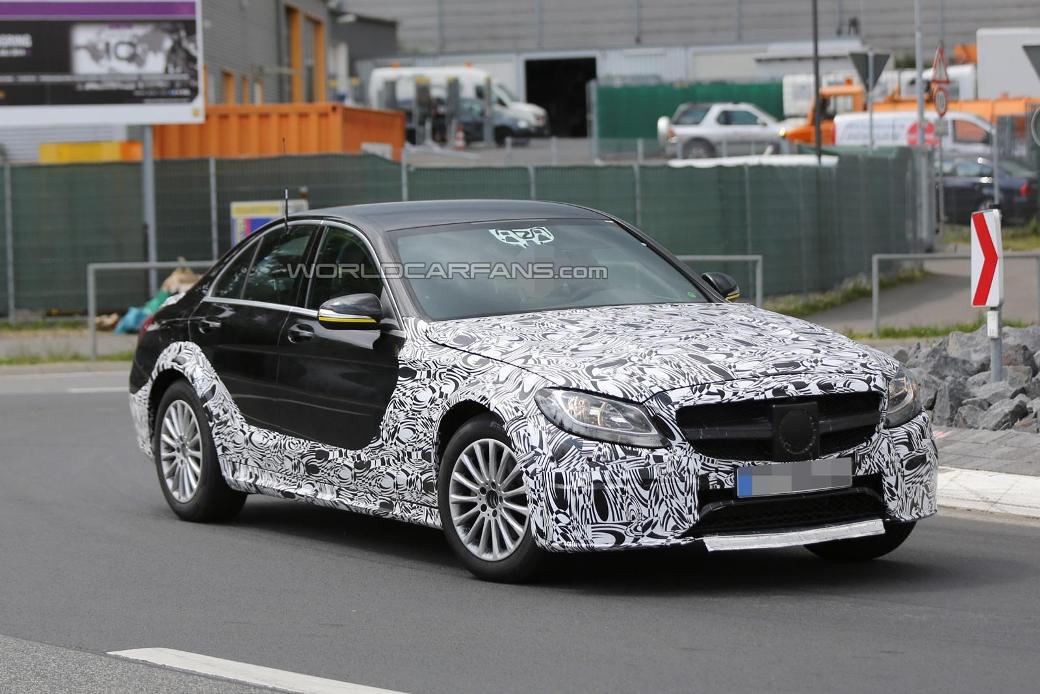 Reports of a new Mercedes-Benz E-Class have emerged around a month ago and speculations have emerged following the recent sighting of a half-camouflaged Mercedes-Benz C-Class close to Nurburgring, according to a report from worldcarfans.com. Since the latest C-Class was launched only recently, it may not be a follow-up to the recently-unveiled luxury vehicle.
The appearance of the new vehicle also indicates that Mercedes-Benz is working on a new entry to its fleet of luxury vehicles.
Although the mysterious vehicle has some similarities to the C-Class, it was not the compact sedan that industry watchers were familiar with since it had a longer hood while its wheel arches were wider. This resulted to speculations that the new vehicle may be the latest model of the E-Class.
The size of the vehicle appears to confirm that the next model of the Mercedes-Benz E-Class will feature the MRA platform used on the 2015 C-Class. The rear-wheel drive design also makes it lighter compared to the older model. It also offers better versatility due to the modifications on its wheelbase. These modifications will facilitate the development of a cabriolet and two-door coupe models by Mercedes-Benz.
It is also possible for the mystery vehicle to be a four-door coupe to fill in the gap between the CLS and CLA. An earlier announcement by Thomas Weber, head of R&D at Mercedes-Benz, indicated that additional models of the C-Class lineup will be introduced by the company into the market. Weber added that the company is aiming at the last niches in the market to increase profits and enhance growth.
Industry watchers have also speculated that the vehicle may be a C-Class hatchback that will go up against the BMW 4 Series Gran Turismo in the market. For the moment, it remains uncertain whether the vehicle close to Nurburgring will be the latest model of the Mercedes-Benz E-Class.