Peter Parcon
June 26, 2014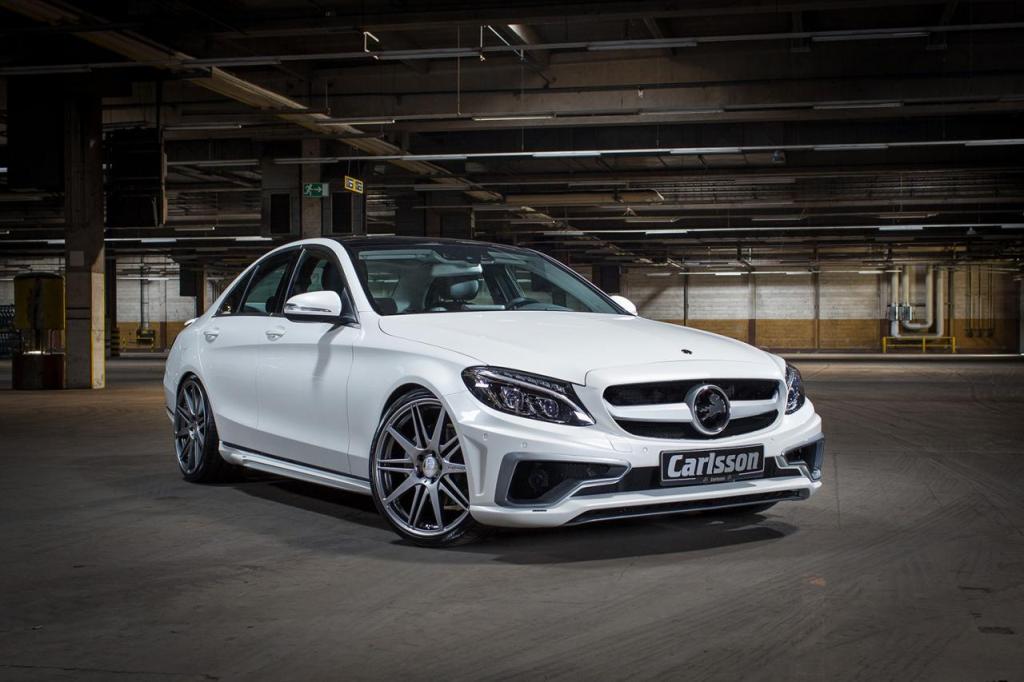 The 2014 Mercedes-Benz C-Class was criticized by a number of people since its design was supposedly similar to a smaller version of the S-Class. However, it appears Carlsson is dealing with the issue by giving it a brand-new body kit, according to a report from worldcarfans.com.
The fact that the C-Class is set to receive an AMG body kit did not stop the German tuning specialist from giving the luxury vehicle a facelift. The restyling gives the C-Class a more aggressive appearance, making it meaner than the standard model of the luxury vehicle.
Carlsson gave the 2014 Mercedes-Benz C-Class a new front bumper featuring side air intakes along with a Carlson RS spoiler lip, which is available as a carbon fiber option. A chrome horizontal bar featuring the logo of the tuner can be found on the new front grille of the vehicle. A polished stainless steel mesh can also be integrated into the new front grille along with lower intakes.
The smallest rear-wheel-drive luxury sedan of Mercedes-Benz was also given new side skirts. The brand-new Carlsson bumper installed on the latest C-Class model features an integrated diffuser with a pair of well-designed chrome exhaust tips. The luxury vehicle can also be lowered by 30 millimeters, which is complemented by a set of 18-inch or 20-inch alloy wheels. The wheels themselves are available in diamond, graphite or titanium finish.
The interior of the 2014 Mercedes-Benz C-Class was also restyled by Carlsson, giving the vehicle velour floor mats, carbon fiber and wood inserts, alloy pedals, and illuminated door sill plates. A variety of leather upholsteries completes the interior design of the luxury vehicle.
Aside from the exterior and interior visual enhancements, Carlsson also revealed that it is currently working on some power upgrades for the 2014 Mercedes-Benz C-Class., which can definitely complete the overall performance of the vehicle.