Peter Parcon
June 26, 2014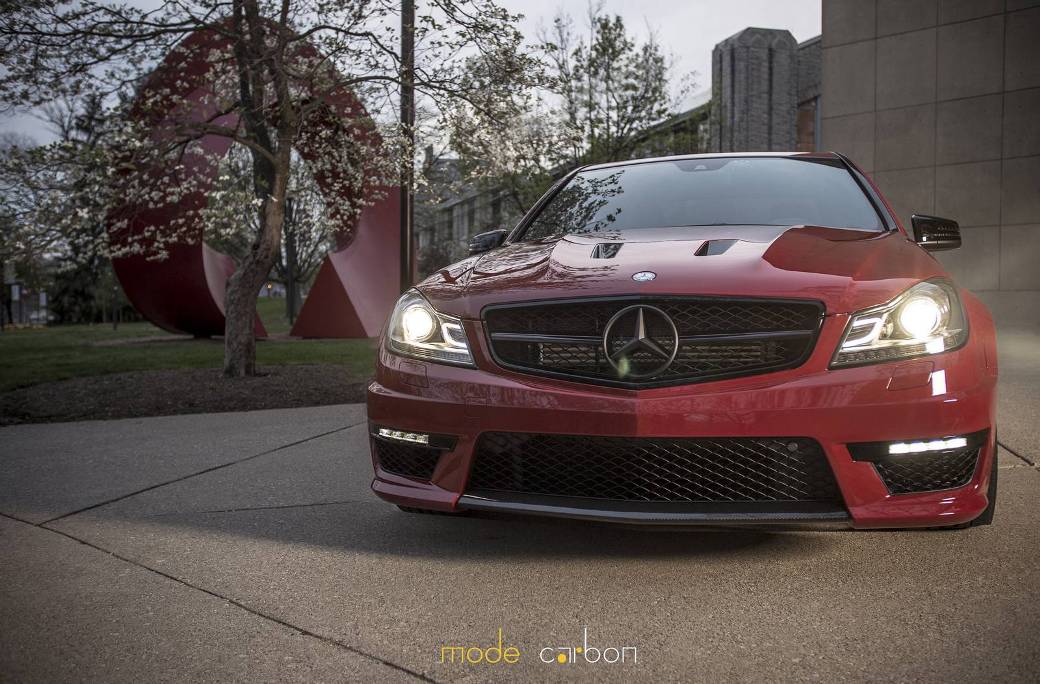 It seems the Mercedes-Benz C63 AMG Edition 507 is the favorite luxury vehicle of Mode Carbon. It modified a number of C63 AMG models in the past, giving them a number of visual enhancements. The most recent modification was on the Black Series model of the luxury vehicle.
The C63 AMG Edition 507 features a 6.2-liter naturally-aspirated V8 engine that offers 507 HP of power along with a maximum torque of 450 lb-ft. It provides more power than the standard model of the C63, which is limited to 451 HP. It is also capable of accelerating from 0 to 60 mph within 4.1 seconds and has an electronically-limited top speed of 174 mph, higher than the standard model which has a top speed of 155 mph.
The Mercedes-Benz C63 AMG Edition 507 is considered among the most impressive vehicles available in the market today. The tuning specialist has once again selected the C63 AMG Edition 507 for its most recent enhancement, according to a report from gtspirit.com.
Mode Carbon provided a number of visual enhancements on the C63 AMG, giving it a distinctive style suitable for a luxury vehicle.
The luxury vehicle was given a set of Variant 3 coil-over suspension from KW Suspensions. It decreased the ride height of the C63 AMG as well as enhanced its overall handling. The P31 front slip of the company was also installed on the vehicle along with a distinctive carbon finer boot lid spoiler. The luxury vehicle was also given a carbon rear diffuser and a set of brand-new black wing mirror housings.
The enhancements made on the vehicle have made the already-impressive luxury vehicle into a work of art worthy of praise. The Mercedes-Benz C63 AMG Edition 507 is indeed a work of art that any luxury-loving vehicle enthusiast would consider acquiring especially after undergoing enhancements by Mode Carbon.