Ryan Joseph Ramos
June 21, 2014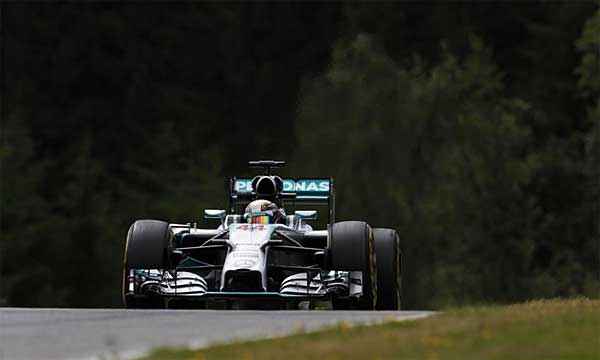 Is Mercedes AMG Petronas loosening its erstwhile ironclad grip on the 2014 Formula One season? A car apart from the Silver Arrows won at the last race, and now we see the first guy outside of Nico Rosberg and Lewis Hamilton to take a pole position this Formula One season.
Williams' Felipe Massa took the  first spot on the grid at the 2014 Austrian Grand Prix, while teammate Valtteri Bottas assured a front-row lockout. Rosberg had to settle for P3, while Hamilton will start at the ninth position on the grid once the Austrian GP gets underway.
Hamilton spun at Turn 2 in his second run in Q3, which also sent out the yellow flags and slowed things down, especially for Rosberg who was running behind his teammate at the time.
Rosberg put it quite simply and succintly: "That was not a great qualifying for us," said the German, who still paces the drivers' standings. He added that he still feels good about the team's chances, given that both he and Hamilton have professed that they felt great in their respective cars during the weekend leading up to the qualifying session.
Hamilton even paced Q1, while Rosberg had the best time in Q2.
Rosberg is followed by Alonso in P4, Daniel Ricciardo in P5, Kevin Magnussen P6, Daniil Kvyat P7, and Kimi Raikkonen P8, then Hamilton, and Nico Hulkenberg to round out the first 10 positions on the grid at the start of the race.
One positive that can be taken from this qualifying session is that the pole position remained claimed by a car running a Mercedes power unit. That makes it 8 for 8 so far in the season, with the first 7 of course coming from the Mercedes AMG Petronas side.
Let's see how the team reacts to this botched qualifying effort once the race proper is up.