Ryan Joseph Ramos
June 21, 2014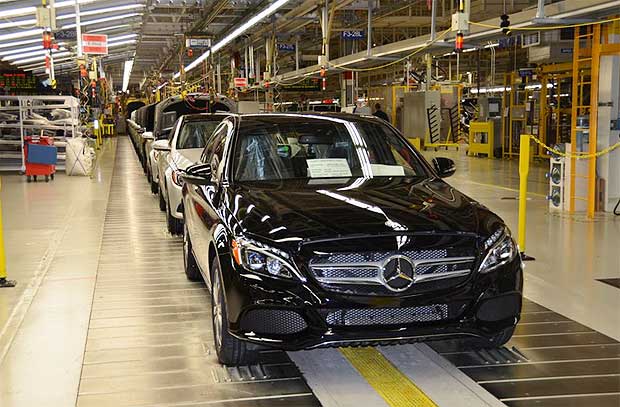 It's a moment of pride for Mercedes-Benz as the Tuscaloosa, Alabama just started production on the new and ever-important C-Class. Because of the strong demand for the sedan, getting this third location producing the model is a big boost for the automaker's global supply chain, especially as it strives to recapture the lead in the US and worldwide luxury car market.
Traditionally, the Tuscaloosa facility produces the models in Mercedes-Benz's sport utility vehicle range: the M-Class, the R-Class, and the GL-Class. Modifications have been made to ensure that the extension of the plant's production will go smoothly.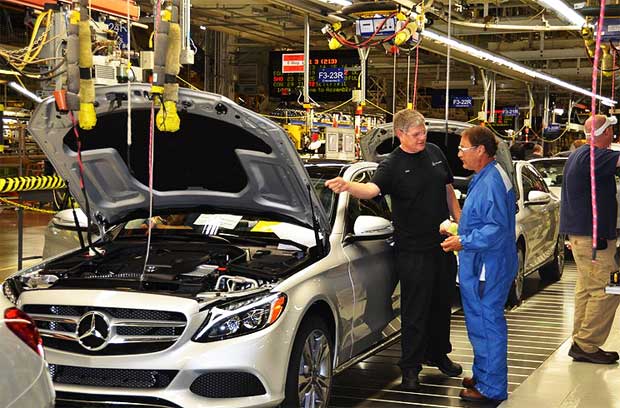 The extension of the plant's production will allow Mercedes-Benz to launch the new C-Class in Northern America much sooner. According to Markus Schäfer, the divisional board member at Mercedes-Benz Cars who's responsible for production and supply chain management, the new C-Class should be good to go for market launch in both the US and Canada sometime this fall.
Mercedes-Benz's Bremen plant still takes charge of the global production for the C-Class given its designation as the 'lead plant'.
Tuscaloosa plant chief Jason Hoff said that many of the personnel in the plant even went to Germany in order to get to know the C-Class better, as well as the technologies used in the car. This way, they can produce the pivotal vehicle model capably and up to the standards required by Mercedes-Benz customers.