Peter Parcon
June 30, 2014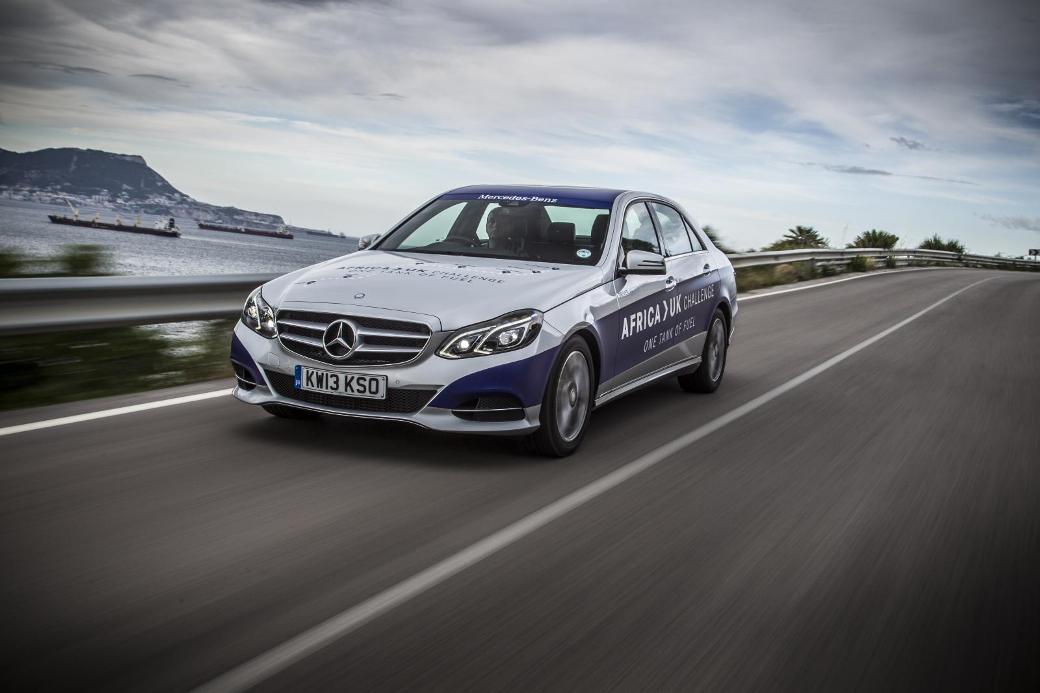 An epic journey was completed by the Mercedes-Benz E300 BlueTEC Hybrid as it travelled from the African continent all the way to the United Kingdom with a single tank of fuel, a report from worldcarfans.com revealed recently.
Behind the wheel of the standard model of the E300 was Andrew Frankel. The luxury hybrid vehicle averaged 3.1 liters for every 73.6 miles or 100 kilometers during its non-stop journey. The adventure started in Tangier, North Africa and the British journalist travelled across two continents before reaching the Goodwood Festival of Speed.
The entire trip took around 27 hours as Frankel went through four countries along with three time zones. He arrived just in time to make an appearance at the event after covering 1,928 kilometers or 1,223 miles.
The journalist had to deal with intense heat, traffic jams, and heavy rain throughout the entire journey. An optional 80-liter fuel tank was fitted into the Mercedes-Benz E300 BlueTEC Hybrid. The bigger fuel tank is an option that costs £100 or 125 EUR. The luxury vehicle features a 2.1-liter diesel engine offering 204HP and 369 lb-ft of power and torque, respectively along with an electric motor that provides 26 HP of power. It can accelerate from 0 to 62 mph in 7.5 seconds and can attain a top speed of 150 mph or 241 km/h.
The Mercedes-Benz E300 BlueTEC Hybrid took part in the First Glance category at Goodwood. The journey of the luxury hybrid vehicle was the farthest any model of the E300 has ever travelled. However, the distance was not the only thing impressive about the vehicle since its fuel gauge showed that the E300 hybrid still had enough fuel to make it travel an additional 100 miles. This means it has a range of around 1,323 miles in a single tank of fuel.
The Mercedes-Benz E300 BlueTEC Hybrid comes in two variants, an estate or a saloon, and prices start at £39,880