Peter Parcon
June 4, 2014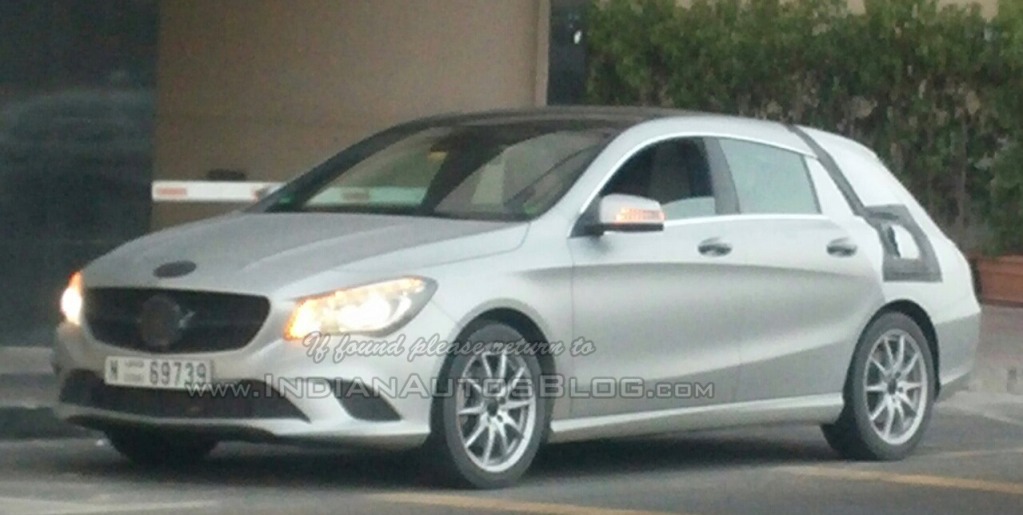 The latest Mercedes-Benz CLA Shooting Brake has yet to enter the market, but apparently someone is already test-driving the luxury vehicle in Dubai, according to a recent carscoops.com report.
The report indicated that the estate model of the compact vehicle of the luxury car manufacturer from Germany was spotted by an IndianAutosBlog reader. Of course, the reader took photos of the upcoming vehicle as it went through it final testing on the streets of Dubai in the United Arab Emirates.
Although the small brother of the CLS Shooting Brake was still camouflaged, it provided minimal cover since it offered a good look of the vehicle. The latest Mercedes-Benz CLA Shooting Brake sported a more appealing look compared to a standard Mercedes-Benz station wagon. It essentially had a similar appearance as the sedan but had its rear end re-designed. The upcoming vehicle also featured the same taillights found on the sedan model of the vehicle.
Even though the headroom at the rear passenger area was slightly increased, the opening for the trunk seemed to be narrow. This will become an issue when bigger items are loaded into the vehicle. The prototype of the upcoming vehicle initially emerged last November, and this latest prototype only featured minimal taping on its rear end.
The upcoming Mercedes-Benz CLA Shooting Brake will basically come with the same engine range used on the standard Mercedes-Benz CLA Class. This range will include a 1.5-liter, 1.8-liter, and 2.1-liter diesel engines offering 109 HP, 136 HP and 170 HP of power respectively. The gasoline engine models will include 1.6-liter and 2.0 liter engine versions offering around 122 HP and 211 HP of power respectively.
The luxury vehicle manufacturer will also introduce a CLA 45 AMG version featuring a 2.0-liter engine offering 355 HP of power. The Mercedes-Benz CLA Shooting Brake is expected to be officially introduced by the end of the year or in near the start of next year.
Source: IndianAutosBlog.com