Giancarlo Perlas
June 26, 2014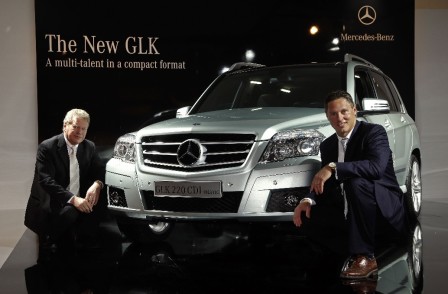 Gorden Wagener, the mind behind the aesthetic designs of Mercedes-Benz vehicles since 2008, was the recipient of an award recently. Based from the report of TorqueNews, the three-pointed star brand's Head of Design was chosen as the Best Interior Designer at the Automotive Interiors Expo 2014.
Among his works that were recognized by the awarding body were his interior styling for the GLA-Class, 2015 C-Class and the new S-Class.
The judges, comprised of renowned automotive journalists in the world, have handpicked Wagener among other nominees due to his major contribution in the evolution of the interior quality of automobiles in the past twelve months. The vehicle interior that particularly caught the eyes of the jury was that of the new GLA-Class. According to the judges, the interior of the latest GLA-Class was the ideal embodiment of premium, innovative and dramatic styling.
It should be noted that in the recent years, Mercedes has put on a more aggressive and refreshing look in its car designs, particularly the cabin area. In the past, the brand has been popularly described as an "old man's car" due to its overall styling that mostly reflects a classic look, plus its pricing was less attainable back then. However, because of the renewed goal of the company in attracting younger buyers, the vehicles under the marque have been revamped in terms of styling and their prices have been lowered to cater to a wider range of customers.
Thanks to the people steering the helm in the development of Mercedes-Benz vehicles, including Wagener, the brand remains top-notch and unparalleled when it comes to styling, performance and marketing.