Giancarlo Perlas
June 23, 2014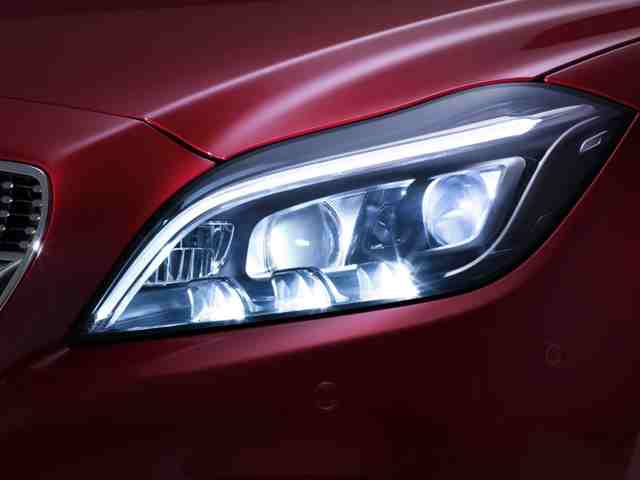 Some of the official pictures of the 2015 Mercedes CLS have been leaked to us already before the world debut of the car at the Goodwill Festival of Speed. Among the things also revealed by several sources were the engine specs of the car, and the technology it offers. This time, let us have a closer look at the lighting system provided by the four-door coupe of Mercedes-Benz.
The 2015 Mercedes CLS is the world's first production vehicle to introduce the adaptive light functions. The four door coupe, including its shooting brake models will be offering the all-new MULTIBEAM technology.
The system features four quick-responding high-resolution LED modules in the car's headlights, which adapts on the lighting conditions of the environment. These are electronically-controlled by 24 individual chips.
The chips work together with a mounted windshield camera to determine the ideal light pattern that will aid the driver. The system optimizes the headlight range of the vehicle by 20 percent. A source says the technology enables the headlights of the automobile to illuminate up to 485 meters.
The lights can swivel outwards in a low-beam setting too. Mercedes describes such feature as an "anticipatory camera-based active light function." Basically, this lets the lights of the vehicle bend in corners.
The technology is not only beneficial to the driver of the car. It is aims to help other motorists on the road as well. When the system detects an approaching vehicle, it adjusts its lighting appropriately to prevent the driver of the incoming vehicle to be distracted or blinded by its lights.