Peter Parcon
June 22, 2014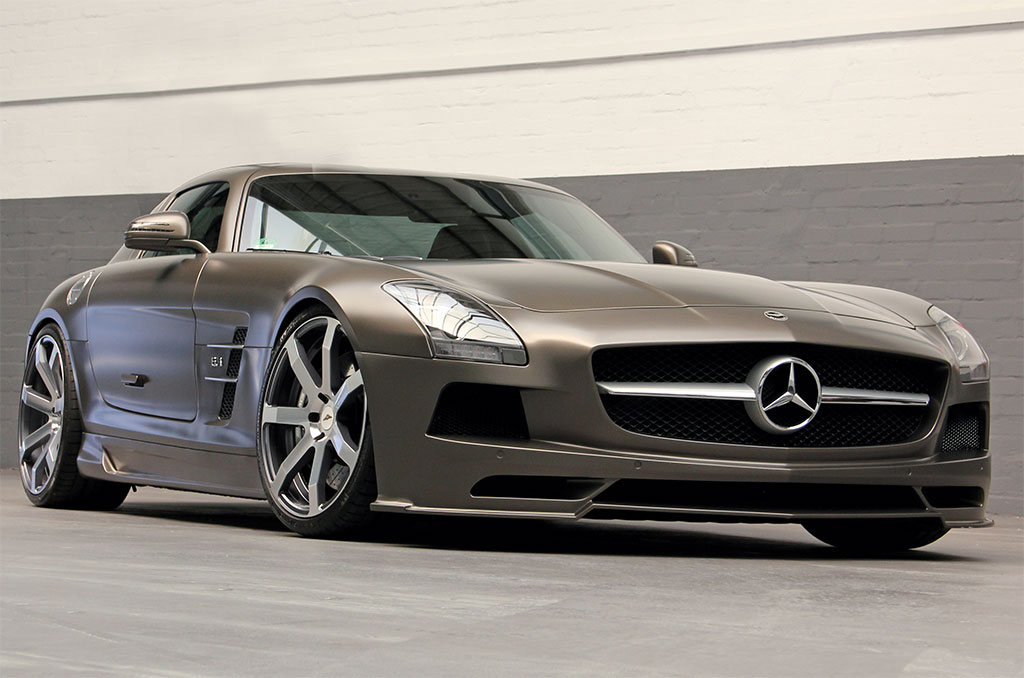 DD Customs recently revealed an upgraded model of the Mercedes-Benz SLS AMG, according to a recent report from gtspirit.com. The upgrade comes as the production of the SLS AMG is nearly coming to an end as the 2016 Mercedes-Benz AMG GT is set to be launched by the German luxury vehicle manufacturer.
Although the German tuning specialist is well-known for producing peculiar sports car tuning kits, the company appeared to be conservative when they created the tuning package for the SLS AMG. The upgrade features a brand-new front bumper and splitter, rear bumper, side skirts and rear diffuser.
The enhancements provided by DD Customs did not appear to change the overall character of the supercar. In addition to the new features, the vehicle was also given a distinctive light bronze finish.
The front bumper of the Mercedes-Benz SLS AMG was relatively simple but provides the luxury vehicle an updated appearance while maintaining a cleaner look compared to other body kits provided for the SLS AMG.
The side skirts provided to the supercar goes down further than the stock vehicle. They are complemented by wheels from Corniche Sports Wheels. The wheels are 9 by 20 inches in front and 10.5 by 21 inches at the back. The wheels also feature seven spokes as well as a concave appearance. Michelin Pilot Sports tires measuring 264/30R20 and 295/25R21 cover the front and rear wheels respectively.
A custom coilover suspension system from KW was also added by DD Customs into the Mercedes-Benz SLS AMG along with the KW Hydraulic Lift System. This allows the ground clearance of the vehicle to increase by 40 millimeters whenever necessary. The tuning specialist indicated this will make passing through rough roads, construction sites, underground parking garage entrances and speed bumps better
Although the exhaust system was replaced, the 6.2-liter V8 engine and 7-speed DCT transmission of the SLS AMG was left untouched by DD Customs. This still gives the Mercedes-Benz SLS AMG 571 HP of power and 650 Nm of torque.