Peter Parcon
June 21, 2014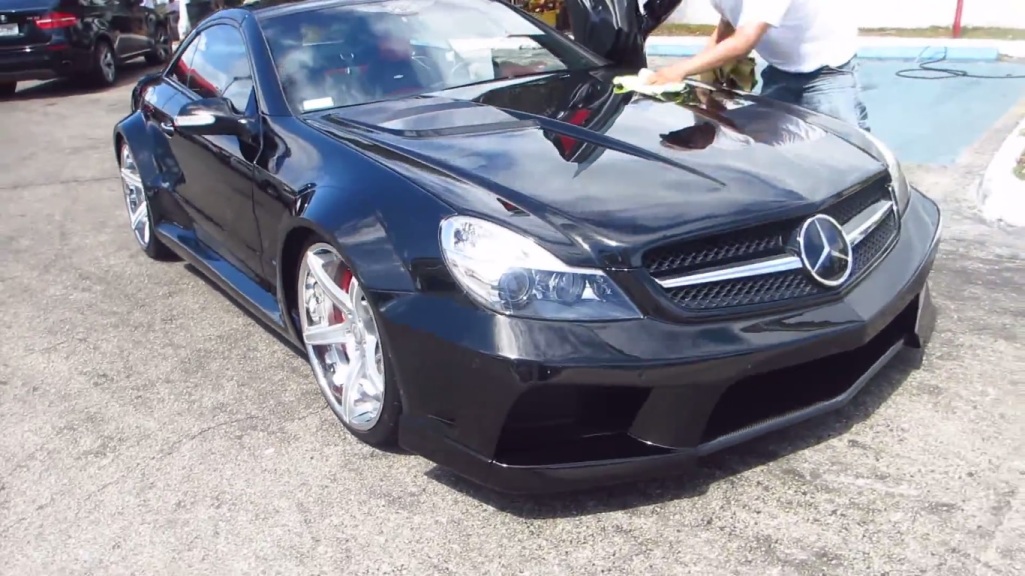 Tracy Lauren Marrow recently showed off his customized Mercedes-Benz SL65 AMG during the 2nd CF Charities Supercar Show, according to a report from autoevolution.com. The name may not ring a bell, but he is widely known for his contributions to the rap industry as Ice-T.
The 56-year-old rap artist has given his the SL65 AMG a name, "The Black Monster." He is considered as one of the most respected figures in the rap industry and started his career when music was still played on cassette tapes. The debut album of the rapper, Rhyme Pays, was released in 1987 after he signed up with Sire Records. It was the first hip-hop album to feature the explicit content warning.
The rapper later established Rhyme Syndicate Records, his own record later, before he became one of the most renowned rapper in the world. He produced eight albums and collaborated with other artists to produce thirteen albums. He also delved in acting and landed a number of movie and television roles.
Aside from rap, Ice-T is also has another passion, cars. His Mercedes-Benz SL65 AMG is among his favorite in his collection. The rapper posted a video on YouTube recently showing his SL65 AMG being polished. Although the rapper has a number of luxury vehicles in his collection, it appears that he is fond of posing with his customized SL65 AMG.
The luxury vehicle features a 6.0-liter bi-turbo V12 engine that offers 630HP of power. It is capable of accelerating from 0 to 62 mph within four seconds and has a maximum speed of 186 mph. The Mercedes-Benz SL65 AMG that Ice-T showed off during the CF Charities Supercar event was customized to give it a host of remarkable features.