Giancarlo Perlas
June 11, 2014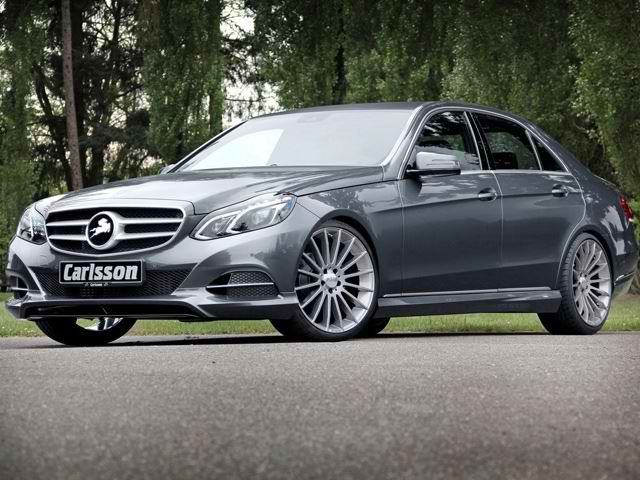 The restyled Mercedes-Benz E-Class has been around for more than a year already, so it has taken Carlsson a while to tinker with it. The treatment is nothing like the gold-plated CS50, but the new body and performance package did its job of making the face-lifted E-Class more elegant and more powerful under the hood.
The Exterior
The body upgrades include the new front and rear spoilers, improved side skirts, rear bumper carrying "RS style" diffuser, sports-styled exhausts, and a 16-spoke wheel. In addition, the Mercedes-Benz E-Class has been fitted with lowered springs and a couple of suspension upgrades that brings its base 30 mm closer to the surface.
The German tuner offers an adjustable coil-over suspension as well. The add-on enables the front of the car to be lowered for around 15 to 35 mm while the rear can go for around 20 mm. In addition, the Airmatic suspension decreases the height of the car by 30 mm.
The Interior
Going inside the car, it is embellished with leather and Alcantara materials. The owner can decide the kind of wood he or she wants for the interior design. Then, it comes with aluminum and carbon-fiber trim. Optional extras include illuminated sill plates and alloy pedals.
The Engine
Lastly, the performance packages available for the Mercedes-Benz E-Class are the CK40 and CK50. The first tops its power up to 385 hp with 405 lb-ft of torque. The second raises the biturbo V8 engine of the car to 523 hp with 538 lb-ft of torque. The latter also adds an optimized ECU and sports air filter.