Peter Parcon
June 14, 2014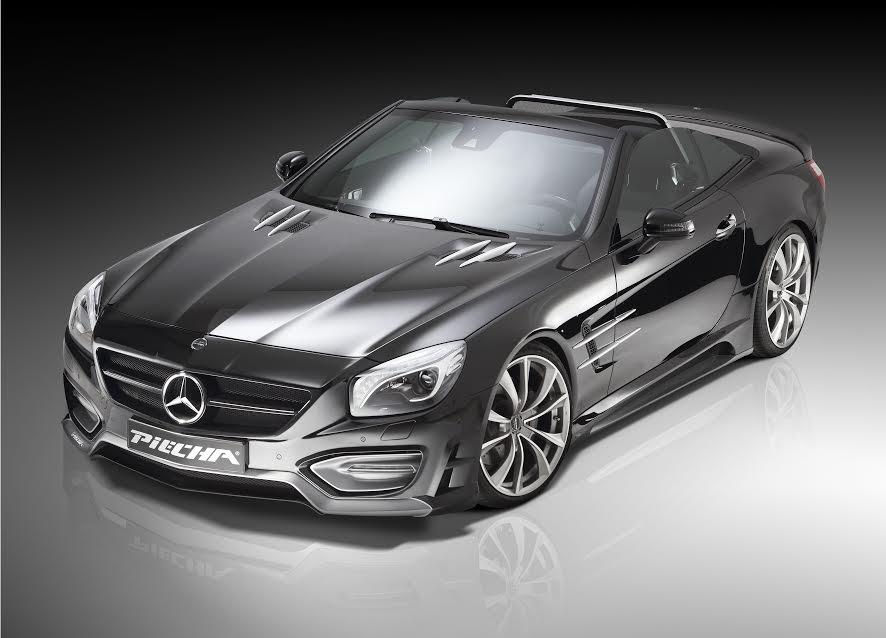 Images of the Avalange GT-R aftermarket tuning package were unveiled by JMS and Piecha for the Mercedes-Benz SL recently, according to a report from worldcarfans.com. A preview of the Avalange package was unveiled near the start of the year for the SL. Although the preview appeared better compared to the current images, the kit is considered as the most comprehensive enhanced for the SL.
Among the notable enhancement for the Mercedes-Benz SL was the front bumper featuring a distinctive spoiler lip and air intakes as well as a built-in daytime LED running lights. The front bumper can cost around 3,570 Euros. The ride height of the SL was also reduced by 25 millimeters, which costs around 499 Euros.
Aerodynamic side skirts costing 2,090 Euros were also provided for the vehicle through the Avalange GT-R body kit. LED lights can also be added into the side skirts at a price tag of 298 Euros.
The ventilated bumpers at the rear offered for the Avalange GT-R aftermarket body kit for the Mercedes-Benz SL costs around 2,975 Euros. The rear bumpers also feature a unique diffuser with two trapezoidal exhaust tips on both ends, which costs 573 Euros. The body kit also added a deck lid spoiler to keep the vehicle on the road while speeding across the highways at a cost of 785 Euros.
Vehicle owners who want to equip their SL with sports mufflers should be prepared to pay for an additional 2,150 Euros for it. Aside from these enhancements on the body itself, the package also provides the SL with a set of 20-inch alloy rims with a high-gloss black, shadow graphic matte and Galavanosilber finish at a price tag of 3,190 Euros.
Although the price tag of the Avalange GT-R body kit is rather expensive, the remarkable enhancements on the design and overall appearance of the Mercedes-Benz SL is definitely worth it.