Giancarlo Perlas
June 9, 2014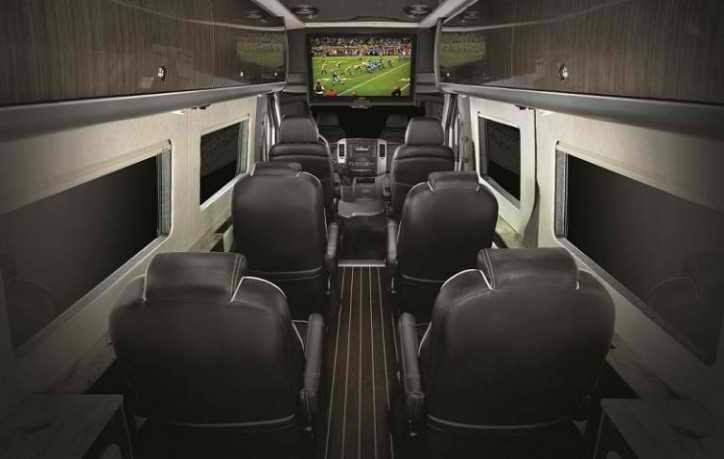 Airstream recently launched its new project called the Autobahn. Basically, the Autobahn is an enhanced version of the Mercedes-Benz Sprinter van. It features a redesigned interior, which further improves its productivity and comfort features.
The Autobahn is the newest addition to the Interstate Series in Airstream's "touring coaches" range. However, the Autobahn lacks the camper characteristics of the Interstate. Thus, the newly-configured Sprinter of Airstream does not come with live-in amenities.
The Autobahn's style has a minimalist design, but it does provide better and safer seating arrangement. Overall, it has six reclining seats in its cabin for its passengers plus the driver and the passenger's seat in front.
In addition to the extra space, it is equipped with a 32-inch LCD TV. The TV is connected to components such as the Apple TV box and Blu-ray player.
Then, it has the signature Smart Control System of Airstream, which provides intuitive control to its entertainment system as well as the other crucial components of the van like managing its temperature and lighting. The Smart Control System can be controlled through the built-in console in the vehicle, or wirelessly through a linked laptop or smart device.
Each seat in its cabin offers a power footrest, individual heating control, 120-volt electric source and USB power outlet. Also, each comes with a table for people who want to bring their work in their travels.
Lastly, there is a dual-refrigerator at the back for the food and beverages of the Autobahn's occupants.
The Autobahn's Pricing
The Autobahn's price starts at $133,024. It is available exclusively through the Mercedes-Benz Sprinter dealers in the U.S.