Peter Parcon
May 3, 2014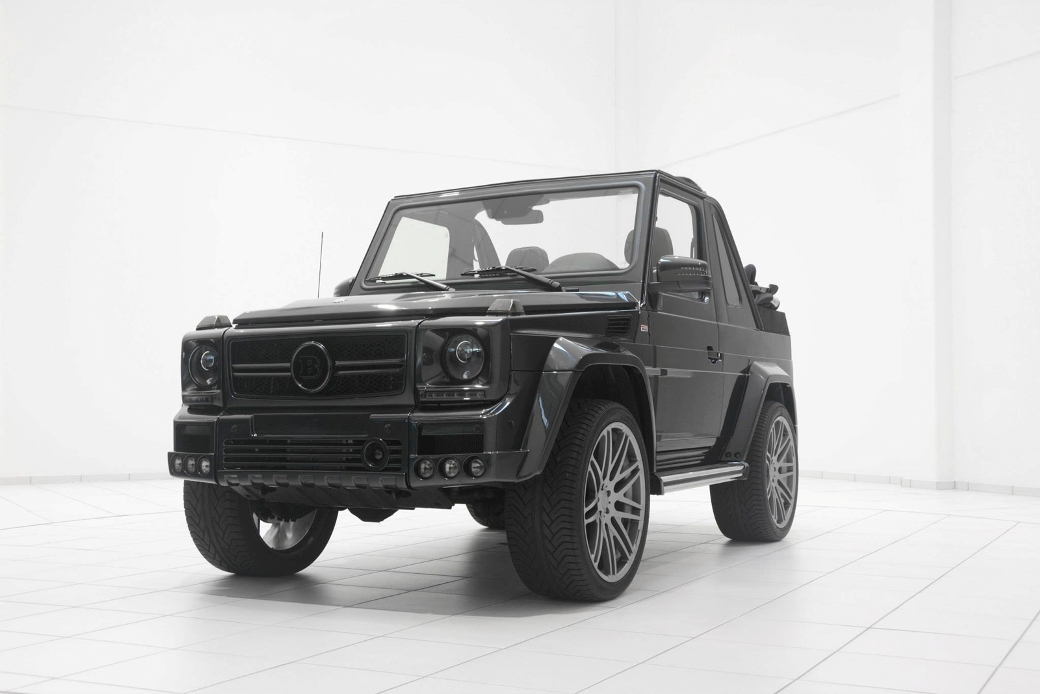 A wide body kit for the Mercedes-Benz G500 Convertible was revealed recently by Brabus, according to a report from carscoops.com. The new kit will not only give the G500 Convertible the Widestar treatment, it will also increase the power output of the open-top SUV from the luxury vehicle manufacturer.
The end of the production of the short-wheelbase G-Class by Mercedes-Benz in 2011 did not prevent Brabus from providing the upgrade package to the vehicle. The Bauhaus design, black-colored grille, smoked headlights, and the all-black interior gives the G-Class a sinister look.
The exterior design of the tuning package for the Mercedes-Benz G500 Convertible appears similar to the work of the tuning company on the G65 AMG. The SUV will feature a brand-new bumper that houses fog lights, LED daytime running lights, steel running boards, flared wheel arches, remodeled front sports grille, LED brake light, and a newly-designed rear bumper featuring a faux diffuser. It also comes with a remarkable set of 22-inch Monoblock E alloy wheels and metallic black body paint.
The interior of the Mercedes-Benz G500 Convertible will feature perforated leather upholstery from Brabus, multi-functional sports steering wheel, piano-black decoration, and carbon accents to complement its all-black exterior. It also features all the necessary company badges and logos.
Brabus also tuned the engine of the SUV as it provided it with a 6.1-liter naturally-aspirated V8 engine that offers 456HP of power and torque of 454 lb-ft, which is higher than the 388HP and 391 lb-ft of the standard model of the vehicle. The tuning company also revealed that the vehicle 20 liters-per-100 kilometers fuel consumption for driving within the city and 11.9 liters-per-100 kilometers for highway driving. The combined fuel consumption cycle of the Brabus Mercedes-Benz G500 Convertible is at 14.9 liters-per-100 kilometers.